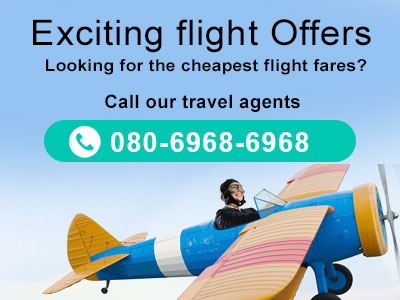 Popular flight routes
See what's popular with other travellers
How to rightfully savor Kashmir in a week? Tales from a trail lover

Never been to Kashmir? You're missing out on a paradise! A place like Kashmir holds beauty beyond all imagination. Those who have visited Kashmir describe it as being like heaven. Here is what you should include in your itinerary if you are doing Kashmir for the very first time to blissfully savor a small piece of this magnificent heavens.
Off-beat attractions in and around Kashmir valley for sore eyes

Kashmir is one such place where you can find tranquility at every nook and corner. The place is brimming with beauty and there is beauty all around. The top attractions that you must visit in Kashmir if you are traveling for the first time are as follows:
Pleasure your eyes

Kashmir is a place to be if you are a nature enthusiast. Treat your eyes by treading through the mesmerizing hill views of Pahalgam. The place offers captivating views of the snow-capped mountains and if mountains are your bliss you must visit Pahalgam to experience surreal beauty in its wildest form. The next place to add to your itinerary is Sonamarg. This hill station is most famous for its alpine meadows, scenic landscapes, glaciers, and lakes. True nature enthusiasts will find solace in Sonamarg.
Pilgrimage

Kashmir offers the most sacred experience for all Shiva devotees as one can pay homage to one of the shaktipeeth, the Amarnath shrine in the Amarnath caves. Although, the caves remain closed throughout the year except for June to August. One can bear witness to the ambush of Shiva devotees in the valley during these months.
Ripple your way through the water

One of the most scintillating experiences that one can have is that of a boat or shikara ride on the Dal lake. Located in Srinagar, a boat ride is surely a sight to behold, one can submerge themselves in the beauty of the mountains covering the periphery of the lake, offering a pristine experience that one can cherish forever. Tourists can stay in the houseboats to have a one-of-a-kind experience on Dal lake.
A jolt of adrenaline

Kashmir offers a plethora of activities for adrenaline junkies. One can start their day by navigating through the spectacular road of Zojila pass, offering spellbinding views of the valley and incredible hills. It is sure to give you some satisfying chills as you drive along this brilliantly curved road. Yet another alluring hill station is Gulmarg and indeed a famous one for all the right reasons. Tourists swarm Gulmarg not only for its dazzling beauty but also to have the best skiing experience in the wild along seamlessly smoother terrain. Skiing is the most recommended activity that one can relish for appetizing their adrenaline hunger on Apharwat peak, Gulmarg. It remains snow-clad throughout the year thus offering the perfect terrain for skiing activity to tourists from all over the world.
Top 10 favoured destinations
Trending destinations in India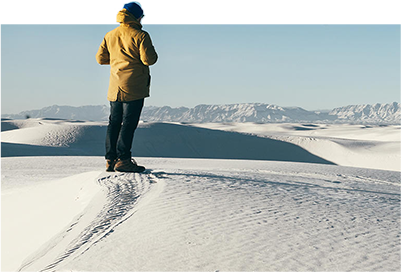 Ask us anything!
If you're stuck at the airport, or having an issue with your itinerary, we can help. We've been there before and we realize sometimes, you just need to talk.
+91-730-368-2033