Experience Best Jungle Safari Camp at Ramnagar
The jungle is where the wilderness meets solitude. If you are planning on submerging yourself in the wild then a trip to Jim Corbett National Park is the one you should embark on. A jungle safari tour amidst the lush green jungles of Uttarakhand is indeed a surreal experience for tourists as they are able to witness delightful and marvelous flora and fauna in a distinct ecosystem.
If you are looking for an enchanting wildlife experience, then you have come to the exact right place as the coming sections are surely enlightening because of the inclusion of a Jim Corbett travel guide to let you explore Jungle Safari in Jim Corbett to the fullest. So without much ado, let's explore Jungle!
Best time to visit Jungle Safari at Ramnagar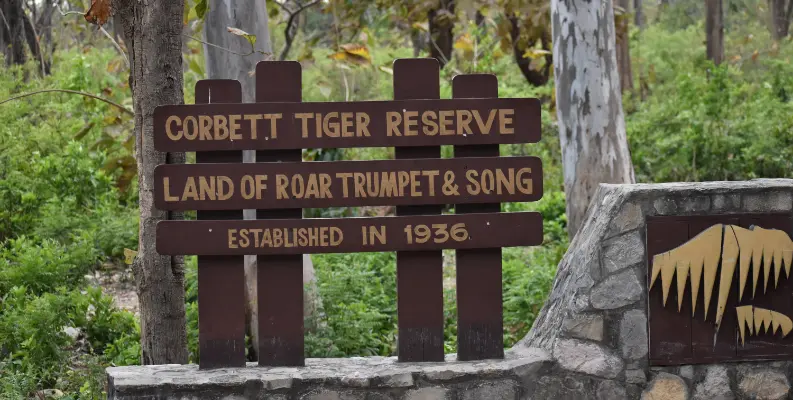 Travelers can plan a trip to Jim Corbett for an extraordinarily amazing experience in the woods throughout the year except for the monsoon season as major zones are closed in the National Park during monsoons. The climate is pleasantly good at every point of the year so one can easily plan a trip to Ramnagar for an astounding family vacation or a long withholding get-together with friends.
Undoubtedly, winters are the best time to visit Jungle Safari at Jim Corbett Park, Ramnagar. It is the best time of the year to do animal spotting for a wonderful wildlife experience in the lap of nature. There are spell-binding things that you can find mesmerizing in the wild that you would cherish for life.
The temperature ranges between 0 to 22 degrees Celsius during winter months: October, November, December, January, and February, and the safaris can be highly adventurous and chilly at the same time.
The best zone for Jungle Safari in Ramnagar
The entire wildlife park is divided into distinct zones and therefore there are multiple options available to experience wildlife from up and close. The five zones in Jim Corbett National Park are as follows: Dhela, Bijrani, Jhirna, DurgaDevi, and Dhikala zone. Among these, the most popular and sought-after zone among tourists and celebrities is the Dhikala zone.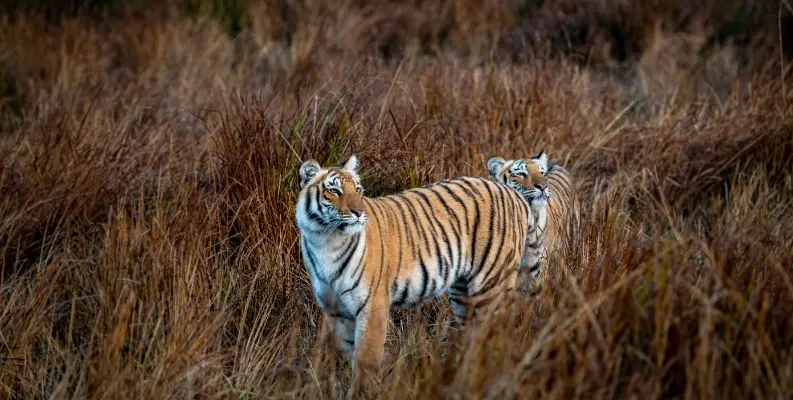 Moreover, two Safari selections are up for grabs and travelers can pick any depending on their choice to experience the best Jungle Safari in Jim Corbett, Ramnagar. The two choices are Canter Safari and Jeep Safari.
How much would it cost for a Jungle Safari in Ramnagar?
An amazingly transpatial Jungle Safari experience in the midst of an action-packed wildlife adventure would cost somewhere around INR 3600 for Indian nationals and INR 7500 for foreigners. The jungle tour includes photogenic scenery of tree-capped landscapes, and perennial riversides accompanied by animals of all kinds and sorts sheltered in the Jim Corbett National Park. The national park is rich in flora and fauna and hence is in demand among travelers from across the globe.
How to reach Jim Corbett National park?
Ramnagar is a place in Uttrakhand where this amazing park is nestled and offers a great weekend getaway option for a small vacation either with your family or friends or both. The Road network is well established as NH7 and MDR 65W connect this wildlife sanctuary to Delhi and other parts of India. One can stick to the below-mentioned route for reaching Jim Corbett national park from Delhi: Delhi > Ghaziabad > Hapur > Gajraula > Moradabad > Kashipur > Ramnagar if coming via road transport. Flight connectivity is there too and one can board a flight from New Delhi IGI to arrive at Pant Nagar airport. From here taxi services are available to reach the campsite in Jim Corbett. Also, if you are interested in train connectivity then Ramnagar (RMR) is the nearest railway head in the Nainital district for Jim Corbett national park.
Can I stay inside Jim Corbett national park?

Night stay bookings are available in government forest rest houses that are up for online reservations. You can navigate through the official website to book your stay in the jungle for an ultra-wild experience in the middle of the wild. A government forest rest house is available in the core zone i.e. Bijrani zone of the national park.
In conclusion, an excursion into one of the best and most diverse national parks in India is sure to mesmerize you and would leave you elated. Spending a night under the night sky, stargazing and listening to the natural jungle music composed by the chirping of insects, and burning the wood log in the bonfire around your eco-friendly tented camps is something out of your mundane life experience. Safari Njema!