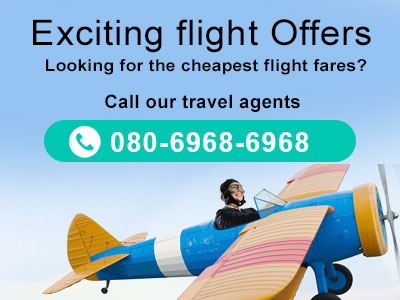 Popular flight routes
See what's popular with other travellers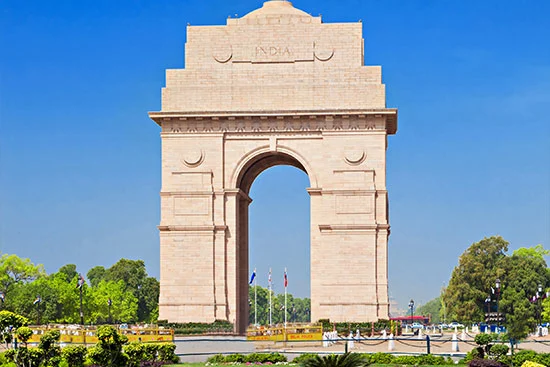 New Delhi to Goa
14 Feb 2023 - 19 Feb 2023
Goa: Top things to do in the party paradise this season
The party capital of the world, Goa is most well-known for its immaculate beaches, blend of Portuguese and Goan culture, nightlife, and whatnot. You will find this space most helpful if you are planning a trip to Goa. So without any further ado, let's get straight into it.
Best Tourist attractions for a sensational experience
Goa never ceases to captivate tourists with its surreal beauty, pristine beaches, and Portuguese heritage. The entire city speaks to you a language so pure to understand that you can let go of all your worries and submerge in the first-hand Portuguese experience. Here is a guide to making the most of your trip:
Breathtaking Beaches
The one thing that tourists swarm Goa is its mesmerizing beach views. One can experience stunning sunsets at the beach to take back a memorable experience that can be cherished for life. If olive ridley sea turtles fascinate you, Morjim beach is the place you need to visit; it is one of the most preferred destinations among tourists from across the world after Baga beach. Moreover, Palolem beach lives up to the expectations of visitors as it holds its own charm and character, as it is the most tranquil beach of the lot.
Walk through the astonishing architecture
Apart from an array of captivating beaches, people can also visit a plethora of spellbinding brown and white stone architectural marvels such as the Basilica of Bom Jesus, Se Cathedral Church, Aguada fort, Corjuem fort, Sinquerim fort, etc. There is no denying the fact that one can behold exquisite architectural glimpses when in Goa by strolling in its colossal forts and marvelous churches.
A Pandora's box for Adrenaline junkies
Candolim beach watersports need to be on everyone's list whoever wants to do Goa the right way. Watersports are one of the best magnetic attractions in Goa, drawing in travelers from all over the globe. Get your snorkeling or scuba diving kit on for an amazing snorkeling and scuba diving experience at the Grand Island. Flyboarding is yet another thrilling activity that one can indulge themselves in at any of the major beaches.
Food paradise
The rich fumes and aromatic food is surely going to captivate your senses as Goan coastal seafood is famous for its authentic taste and gripping savory delicacies, make sure to indulge in sterling seafood available on every shack present on all beaches. Pro tip: you can visit Copperleaf Porvorim, Joecons beach shack, and Treetop Tava for a delectable food experience in Goa.
Exotic Cruises
Cruise holidaying must be at the top of your list if you're going to visit Goa for the first time. The Sunset river cruise is the most hyped and for all the good reasons indeed. Enjoy a hypnotizing sunset on the 2 hours long cruise ride in the Arabian sea. Be ready to witness the floating casinos, Ferry point, Fort Aguada, and Adil Shah's Palace, among other points of attraction. The cruise ride commences in the evening from different points so get your reservations beforehand to not miss it.
Unique Nightlife
Goa is most celebrated for its super stunning nightlife experience as it is so intoxicating at some of the best places like the LPK waterfront club at Candolim, Tito's bar and club offering unique cocktail experiences to travelers in Calangute, and Antares at Vagator beach is quite a popular place of Masterchef Australia's ex-contestant fame.
Best off-beat places to shop in and around Goa
Shopping is a therapeutic experience and as a traveler, you can find multiple places to shop in Goa for that Goan vibe. Do not forget to take some Goan mementos from the best street market experiences at Panjim and Anjuna. Satisfy your shopping thirst at Panaji market and Mackie's Saturday night bazaar in Panjim for the best touristy experience.
Frequently Asked Questions (FAQs):
Which Airports serve Goa?
Goa International airport (GOI) is the main city airport catering to the travel needs of passengers residing in and outside of Goa. The airport offers direct or non-stop flights to multiple domestic and international destinations. As the figures suggest, it offers transportation to approximately 8.36 million travelers annually.
How to commute from GOI to different parts of the city?
Local transportation is readily available to commute throughout the city. People can hire taxis or may travel on local buses to indulge in Goan food and culture. Moreover, one can also hire scooters and cars on a rental basis if one happens to have a driving license.
How many airlines serve GOA?
A plethora of European charter airlines serve Goa every year during the peak season time. Apart from this, approximately, 11 airlines like Air Asia, Air India, Air Arabia, Aeroflot, etc. serve Goa each year providing travel to more than 20 destinations.
How many Destinations does GOI fly to?
GOI caters to around 25 destinations namely Bengaluru, Mumbai, Pune, Hyderabad, Chennai, Surat, Ahmedabad, Kochi, and so on. You can fly to and fro from the above-listed destinations as far as Goa International airport (GOI) is concerned.
Which are the most popular air routes originating from GOA?
A list of the most popular air routes originating from GOA includes New Delhi, Bengaluru, Kochi, Hyderabad, Chennai, Pune, etc.
When is the cheapest time to fly to GOA?
Travelers wanting to fly to GOA may select November month as this is the time when ticket prices plummet, hence, people are able to find cheap flight tickets and can experience the onset of the high season in GOA.
Top 10 favoured destinations
Trending destinations in India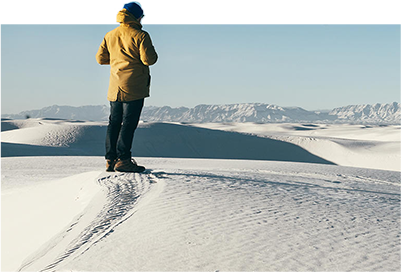 Ask us anything!
If you're stuck at the airport, or having an issue with your itinerary, we can help. We've been there before and we realize sometimes, you just need to talk.
+91-730-368-2033