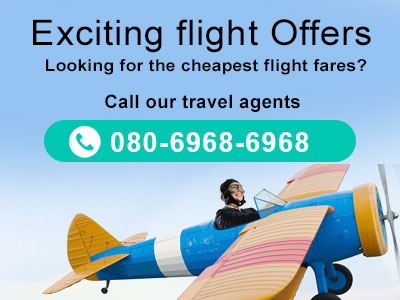 Popular flight routes
See what's popular with other travellers
Chennai: experience vibrant art, primordial temples, and much more.
The best of Chennai can be easily savored in the month of October to December, undoubtedly it is the best time to visit Chennai as the climate remains favorable for sightseeing and other touristy activities. The summer months can be scorching hot in Chennai because the climate is tropical, so tourists can't enjoy sightseeing.
Top attractions in Chennai
If you are touring Chennai for the first time, planning your itinerary beforehand will not only save you time and effort, but it can also serve as a valuable guide. You can add several places to your to-do list to experience Chennai at its best if you are visiting for the first time. Here are some suggestions that you can include in your itinerary list:
A Paradise for Beach Bums
Beach lovers are going to find Marina Beach super fascinating as the place promises a great beach day to vacationers. A stroll on the world's second-largest beach is sure to satisfy your hunger for a beachy breeze and sandy toes. A day spent leisurely at Marina is surely mesmerizing if you are visiting Chennai for the very first time. Indulge in authentic seafood at Beach shacks for a scrumptious meal by the coast of the Bay of Bengal.
Pilgrimage sites galore
A visit to the Kapaleeshwarar Temple is a must for Shiva devotees. A saunter through the temple corridors and premises is sure to leave you startled, with its Dravidian style of architecture, the temple leaves no stone unturned in bewildering tourists from across the nation. Make sure to keep this architectural wonder in your travel itinerary to seek divine blessings.
Stargazing at Birla Planetarium
Stargazing at Birla Planetarium is not only for geeks but anyone can enjoy looking at stars in the universe. Not only is this activity bewitching but one can gather various information as far as stars and galaxies are concerned. This place has a nominal entry fee and should be on your itinerary list for Chennai if you want an exclusive virtual entry into the space.
Best places to eat in Chennai
A plate of amazing Chettinad food awaits you at Chennai's best eateries offering delectable cuisines. The four-course menu at Avartana or C Salt is sure to delight your taste buds. One can try multiple other restaurants in Chennai for tasting lip-smackingly rich food. Enjoy the trip!
Top 10 favoured destinations
Trending destinations in India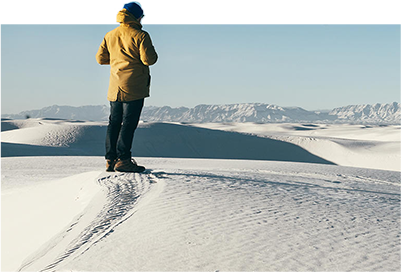 Ask us anything!
If you're stuck at the airport, or having an issue with your itinerary, we can help. We've been there before and we realize sometimes, you just need to talk.
+91-991-333-1333