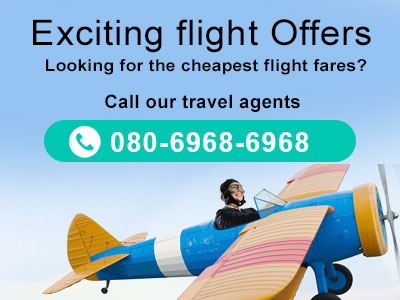 Popular flight routes
See what's popular with other travellers
Monumental Galore: Agra
Agra is the place to be if you would like to experience the grandeur of one of the seven wonders of the world. Not only the place speaks of princely glory but is also famous for its tale of love. If you are planning a trip to Agra, here is a travel guide that will help you explore Agra to the brim. Without much ado, let's traverse to the land of infinite love.
Taj Mahal
The Taj Mahal is the epitome of monarchal grace and ought to be the first spot in your best travel itinerary if you want to do Agra right. The best time to visit the Taj Mahal is at the break of dawn. Although there are certain visiting hours for tourists from across the globe. The gates to catch a glimpse of this regal glimmer open 30 minutes prior to sunrise and close 30 minutes prior to sunset. The early the best should be your mantra for the Taj Mahal as this is the only way to get past the herd of crowd swarming this architectural marvel on earth.
Agra Fort
Yet another colossal piece of breathtaking architecture is the great Agra Fort. This is the next place that one must visit after taking the mesmerizing stroll of the Taj Mahal. Commenced by the great emperor Akbar and completed by his grandson Shah Jahan, Agra Fort was a massive military fort later transformed into a serene palace with the use of white marble and today it remains a famous tourist spot in Agra with no dearth of picturesque sites, great for happy snappers out there.
Fatehpur Sikri
It is yet another city nearby Agra and is a must-visit site for travelers who wants to get a glimpse of places that are solely built of red sandstones. The city speaks for itself owing to its extensive architectural splendor brimming in its regal monumental galore that includes the following: Diwan-i-aam(Hall of public audience), Diwan-khana-i-Khas (Hall of private audience), Turkish Sultanas House, The Treasury, Daulat-Khan-i-Khaas, Palace of Jodha Bai, Hawa Mahal and Nagina Masjid, The Jami Masjid, and Buland Darwaza.
Certain Do's and Don't that one must keep in mind:
Travelers must abide by a gamut of restrictions imposed by the authorities to preserve heritage sites in and around Agra.
Tourists must not use any sort of drone camera inside and on the Taj Mahal premises. Photography is not permitted inside the main mausoleum. Mobile phones are restricted during the night viewing of the Taj Mahal.
Do's for Taj Mahal:
Free entry is available to the Taj Museum starting 10 am to 5 pm, you can navigate through the three galleried museums to get a glimpse of calligraphic art pieces, paintings dedicated to Shah Jahan and Mumtaz Mahal, and paintings pertaining to the Mausoleum, respectively. Moreover, no vehicles are allowed to enter the premises up to a 500 mt radius of the Taj Mahal; although multiple parking facilities are available at Shilpgram and at Amrood ka tila for east and west gate entry respectively. Apparently, commute facilities are available via battery buses and golf carts.
Top 10 favoured destinations
Trending destinations in India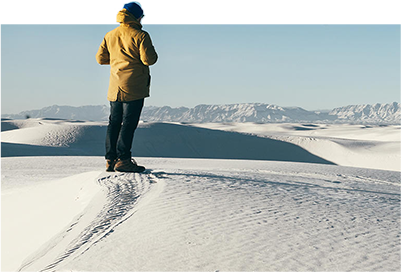 Ask us anything!
If you're stuck at the airport, or having an issue with your itinerary, we can help. We've been there before and we realize sometimes, you just need to talk.
+91-730-368-2033