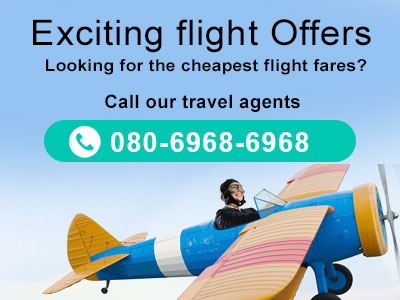 Popular flight routes
See what's popular with other travellers
Find out how to experience Bengaluru in an off-the-beaten-path way
Are you visiting Bengaluru for the first time? Here are some of the off-beat places in Bengaluru that you must visit in order to truly experience Bengaluru to the fullest. Planning a trip or the entire itinerary can be intimidating, travelers, however, may stick to this handy guide for having a thrilling experience in Bengaluru.
The best places to visit in Bengaluru to enjoy a mesmerizing holiday
Secluded places and off-beat destinations offer travelers tranquility and peace. There are a few places in Bengaluru that one must visit if one wants to have a truly unique experience:
Devanahalli Fort
The Silicon Valley of India holds a 500-year-old heritage offering a glimpse into the traditions and cultures of the past. Devanagari Fort is a mesmerizing place where tourists can spend their day sightseeing in Bengaluru. This magnificent Fort is a masterpiece of the Saluva Dynasty and dates back to 1501. Devanhalli fort, an architectural marvel, is located 37 km from Bengaluru and is a must-visit for an aesthete.
Nrityagram
Yet another off-beat place situated near Hesaraghatta Lake, about 30 km from Bengaluru. It's heaven for nature lovers and artists. Known for its well-maintained gardens and natural beauty, the place is a favorite among tourists. As one of the best places to let loose and relax amidst nature's ever-galvanic and incessant beauty, it is a modern-day gurukul viewed more as a community.
Jakkur Aerodrome
Uranophiles will find this place to be heaven on earth. If you are someone who is a sky adventure admirer then you cannot think of missing the best sky adventure experience galore at Jakkur Aerodrome, located 16 km from Bangalore city center. Take a microlight flight over the Silicon Valley of India for an off-beat flying experience.
Best shopping experience: markets that you should explore
Bengaluru Souk
If you're into spices and herbs, then you shouldn't miss the Malleswaram market. A traditional and ancient spice market in Bengaluru, it offers locals and tourists authentic spices, herbs, and flowers. Experience the best aromatic experience of your life by taking a tour of the place.
Chickpet market
Another old-world charm-enhancing shopping experience in Bengaluru is the Chickpet market, known for its silks; on every woman's bucket list is the place that offers pure silk sarees and other dress materials at wholesale prices. The market offers a fantastic shopping experience, along with the chance to taste famous delicacies. You can also buy bangles and local musical instruments at Balepet and Nagarathapet.
Jayanagar 4th block
The colossal market is a treat for tourists visiting Bengaluru for the first time; not only is the place bewildering, but it also offers a wide selection of shopping options. Sculptures, pottery, and artwork are all available at reasonable prices. When it comes to the Jayanagar 4th block market, there is a multitude of options to choose from.
Frequently Asked Questions (FAQs)
Which Airports serve Bengaluru?
Kempegowda International airport (BLR) is the one serving Bengaluru travelers along with other passengers from across the globe. It serves approximately 1.6 crore domestic passengers along with 11.6 lakhs international passengers from all over the world.
How to commute from Kempegowda International airport (BLR) to different parts of the city?
BLR airport is well-connected with the entire Bengaluru city and other neighboring places via buses, cars (cab services), and other modes of local transportation available throughout Bengaluru. One can also find airport shuttle services useful for traveling to and fro from BLR airport.
How many airlines serve BLR Airport?
BLR airport serves as a hub for AirAsia India, Alliance Air, GoFirst, Indigo, Star Air, DHL Aviation, etc. Moreover, BLR airport is a focus airport for the following airlines that are as follows: Air India and SpiceJet.
How many Destinations does BLR fly to?
BLR offers flights to a number of destinations across the globe. All in all, one can find multiple flight options for almost 95 destinations as several airlines fly to and from BLR.
Which are the most popular air routes originating from BLR?
Passengers can travel to the most popular air routes originating from BLR which are follows Kolkata, Tamil Nadu, New Delhi, and Maharashtra, along with 62 other domestic destinations in India. Nonetheless, travelers can also choose from popular international routes of BLR as direct flights are available for Belgium, the United Kingdom, France, and South Korea.
When is the cheapest time to fly to Bengaluru via BLR?
The cheapest time to fly to Bengaluru is in November as there is a steep nosedive in flight fares thus one can plan a cost-effective holiday during that time of the year. The fares may plunge as low as INR 897 for a one-way flight to or from Bengaluru.
Top 10 favoured destinations
Trending destinations in India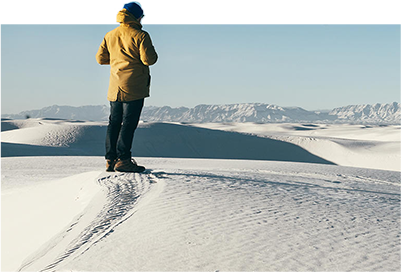 Ask us anything!
If you're stuck at the airport, or having an issue with your itinerary, we can help. We've been there before and we realize sometimes, you just need to talk.
+91-730-368-2033