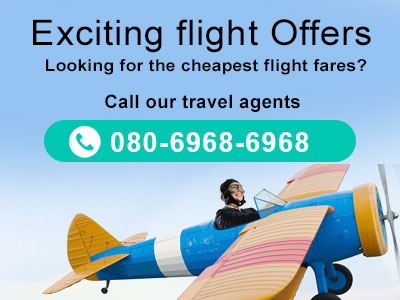 Popular flight routes
See what's popular with other travellers
How does a well-spent day look in Delhi?
Delhi needs no introduction, and here is the best itinerary that one can follow to get the most out of the city. Take a tour of the top attractions in Delhi to experience the best of the city.
The best places to visit in Delhi for a newbie
A trip to the city would not be complete without exploring some of the best places in the city:
Monumental Galore
Delhi, India's capital city, has some of the best monumental sites. The monuments here are mesmerizing and one can dive into the regal beauty of the Mughal era by planning a visit to Red Fort (predominately used as the place of residence by Mughal rulers); the stupendous use of red stone is fairly a sight to behold as the massive structure mesmerizes you and one cannot ignore its charismatic princely grandeur. Qutub Minar, Hauz Khas, Humayun's Tomb, and Jama Masjid are also important monuments to include on one's itinerary.
Best temples in the city
Visit Akshardham Temple, ISCKON Temple, and Lotus Temple, three of the most beautifully constructed temples in the heart of the city. There are splendid architectural designs and the places are sure to captivate you.
Market Delight
A shopping spree in the capital is not something that you can miss after all Delhi is quite famous for its markets and holds a pristine place in the hearts of shoppers from across the nation. The best marketplaces that you must include in your itinerary are Connaught Place, Delhi Haat, Tibetan Market at Majnu ka Tila for exotic Tibetan delicacies and things, Janpath Market, Khan Market, and the best experience of street shopping at Sarojini Nagar and Chandni Chowk.
Chandni Chowk is a world unto itself, offering a plethora of things, food, and cultural remnants to tourists and locals alike. A day spent here will still leave you wanting more, this is how the place treats you the first time you visit.
Best eateries you cannot dare to miss
Eating should be the next thing on your mind if you visit Delhi as a newbie. The place is sure to leave you mesmerized with hundreds of eating joints. Old Delhi is a treat for street food lovers and offers multiple options to leave your tastebuds tingling. The best places where one can binge are Bukhara, Rajinder da Dhaba, Olive bar and Kitchen, Indian Accent, Karim's, Bo Tai, Andhra Bhawan, Nandos, and The Big Chill.
Frequently Asked Questions (FAQs)
Which Airports serve New Delhi?
Indira Gandhi International Airport (IGI) predominantly serves Delhi and the National Capital Region, handling around 37.14 million passengers annually. One can find non-stop daily flights to domestic and international destinations across the globe from New Delhi via IGI.
How to commute from IGI to different parts of the city?
Indira Gandhi International airport offers effortless connectivity as multiple modes of transport are available to take you through and to IGI airport. For instance, you can select any of the following transport modes: buses, taxis, metro, etc.
How many airlines serve New Delhi?
The airport is served by over 50 airlines, operating direct and connecting flights to destinations across the globe. Vistara, Indigo, Air India, British Airways, and Etihad are some of the airlines operating flights from IGI.
How many Destinations does IGI fly to?
Indira Gandhi International operates daily direct and connecting flights to around 130 domestic and international destinations, including New Delhi (DEL), Mumbai (BOM), Ahmedabad (AMD), Dubai (DXB), and New York (JFK).
Which are the most popular air routes originating from New Delhi?
Some of the most popular air routes originating from New Delhi include Mumbai, Goa, Bengaluru, Singapore, and London, to name a few.
When is the cheapest time to fly to New Delhi?
One can plan a budget trip to New Delhi during the months spreading from November till March, as this is the off-season. One can experience chilly weather throughout this time of the year.
Top 10 favoured destinations
Trending destinations in India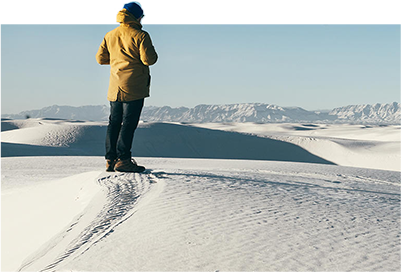 Ask us anything!
If you're stuck at the airport, or having an issue with your itinerary, we can help. We've been there before and we realize sometimes, you just need to talk.
+91-730-368-2033