Popular flight routes
See what's popular with other travellers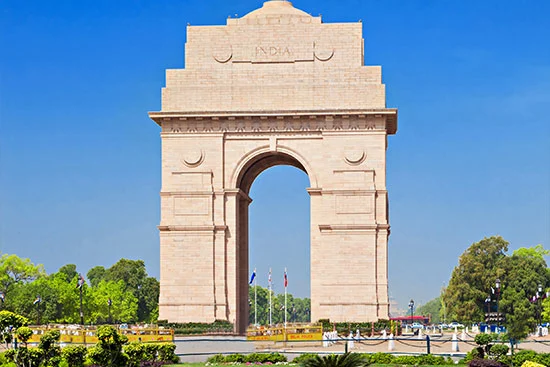 New Delhi to Hyderabad
22 Dec 2023 - 27 Dec 2023
Hyderabad: welcome to the land of Nawabs
Enormous riches, gigantic monuments, and never-ending lanes that lead you through the princely excursion of the magnificent grandeur of the place of Nawabs, Hyderabad is one such magnetic city in India that never leaves to amuse travelers from across the nation.
If you are planning a visit for the first time to feel like a nawab in the city of nawabs you can refer to the below-mentioned guide for planning the best itinerary for yourself to savor this magnificent city to the fullest.
Charminar
A substantial monument centrally located amid the main hustle and bustle of the city adding superior charm and beauty to the entire place is a must to do in your itinerary. Every evening the entire spectacle of the Charminar glowing in lighting is surely a sight to behold for tourists and locals alike. There is not much to do but the place is worth a visit.
Golconda fort
Submerge yourself in the ancient lores of dynasties and kingdoms that ruled Hyderabad for a long long time. Tourists can enjoy an alluring light show on the fort premises and it is one of the best things that the fort is quite famous for among travelers from far-off lands. The architecture is marvelously beautiful and could captivate even the sight of a blind. There's a nominal entry ticket to the fort which can be purchased at the entry point.
Ramoji Film City
Ramoji film city is a world in itself, it is a place where amusement meets requirements; with custom-curated seats on the land, Ramoji Film City is a perfect holiday/picnic destination in India. One could spend a highly eventful day at the Ramoji Film City to have memories to cherish for a lifetime. This is a place that occupied space in the Guinness book of world records, making it a nationwide attraction among travelers.
Moreover, Birla Mandir is yet another site to visit for a delightful holiday in Hyderabad. The entire temple premises offers a scintillating yet surreal experience to pilgrims. This place is not a regular temple but when you are in Birla Mandir, you are in for an exquisite experience. The entire temple is constructed using white marble adding another layer of peace and piousness for devotees swarming the place for the same.
Things to eat
Hyderabad excels in authentic Mughlai cuisine and you can enjoy a delicious platter of Hyderabadi Biryani, Hyderabadi Haleem, Hyderabadi Marag, Mutton Samosas, Kebab or grilled meats, Mutton Dalcha, Dum Pukht, Kubani ka meetha, etc to savor your titillating taste buds. Plan your travel today and Happy exploring!
Top 10 favorited destinations
Trending destinations in India