Popular flight routes
See what's popular with other travellers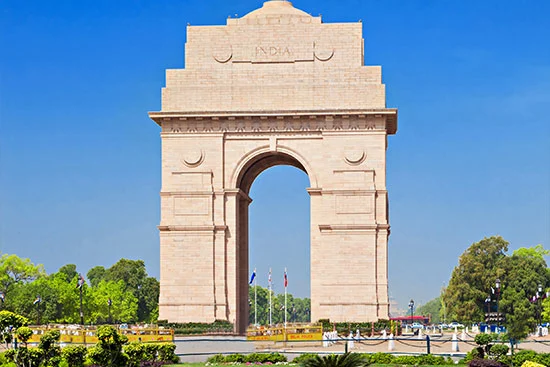 New Delhi to Patna
22 Dec 2023 - 27 Dec 2023
Things to do on Patna-Darshan
Historically known by an array of names, Patna took several name daggers to finally come to be known as Patna worldwide. In ancient history, Patna was famously known as Kusumpura (the capital of the Mauryan Empire) only to be later known as Pushpapura. The name change ride does not end here as the place was then later called Pataliputra and was also popular as Azeemabad. With a glorious name history, Patna is indeed a celebrated city for multiple other reasons as well, mostly for being the place of origin for in-demand styles of music such as Dadra, Kajli, Khayaal, and Dhamma.
Predominantly, you can find an amalgamation of beauty in Patna as the place has alluring lakes, colossal historical monuments, massive temples, and whatnot! A visit to Patna for the first time could get highly bewitching with so much to experience and submerge oneself in.
Plan your next getaway to Patna and include the following as a part of your itinerary for an amazingly pleasing holiday experience.
Places to visit in Patna
Your first-time visit to Patna demands you to visit Golghar, a site mainly famed for its pillar-less structure. Formerly, the purpose of the place was to be a granary site, constructed in the year 1786 as a measure of protection in cases of famines by the then Governor General of India-Warren Hastings. Although the place never fulfilled its original purpose and is now a most sought-after tourist destination in Patna. Today the inside of this place is a no-trespassing zone for the common public.
Yet another colossal piece of architecture is the Naghol Kothi which speaks about the grandeur of the Mughal architecture that once ruled Hindustan. The place is famous for its colonial touch and is a paradise for shutterbugs who constantly crave picture-perfect clicks. The humongous beauty of the place is hard for the eyes to miss and hence one must keep this on their itinerary list as far as 'Patna-darshan' is concerned.
Ashokan Pillar is a great amusement place near Patna that one must visit if they are in Patna for the very first time. The Ashokan Pillar along with a brick stupa built by Emperor Ashoka is a fascinating architecture, a monolithic structure made solely of polished sandstone. This place is an archeologist's gem in Patna and hence is a must-visit site for history lovers.
Patna also gained fame as a place that holds the biggest and tallest Buddhist stupa in the world. The Kesariya Stupa built by Emperor Ashoka is also famously known for holding Lord Buddha's begging bowl that he himself donated during the final days of his life. One can take a glimpse of various Buddha idols both in sitting and standing positions built and carved across the Stupa.
Patna also has a man-made lake commonly known as the Mangal Talab, built by a local zamindar. It dates back to 1876 only to come out famously as a hang-out place among locals and tourists alike. You can spot people enjoying themselves with their family or friends in the lake vicinity and hence is included in this list of best places to visit during the Patna tour.
A revered pilgrimage site among Hindus, the temple of Patan devi is one of the 51 Siddha Shakti Pithas in India. It is commonly referred to as the Abode of Goddess Durga, famously known as Maa Patneshwari. The temple is located at Sadikpur, Patna, and is a famous religious site as it holds a substantial value as per Puranas.
Cuisines to try in Patna
A must-try list of delicacies includes the following and make sure to indulge in these delectables for a food nirvana: Chana Ghugni, Chuda ka Bhuja, Dal Peetha, Khaja, Litti-Chokha, Mal Pua, Maner Laddo, Mutton and Reshmi Kebab, Pedakiya, etc.
Top 10 favorited destinations
Trending destinations in India