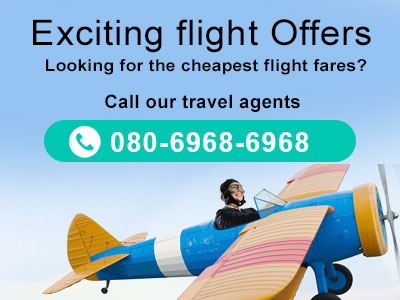 Popular flight routes
See what's popular with other travellers
How to do Mumbai like a Mumbaikar?
Mumbai, 'Bombay' for Mumbaikars is definitely a city of dreams, clouded with glitz and glamour, offering new zeniths to the gold-rimmed imagination of travelers from across the nation. If you are someone who is planning a trip to Mumbai anytime soon, you must know the offerings of every nook and corner. If truth be told, it is not a practical and achievable thing, however, we are about to share an inclusive guide aiming to help you do Mumbai the Mumbaikar way. So stay tuned until the end.
Top off-beat attractions in Mumbai for a neophyte
Are you an adventure junkie? If thrill is what you are seeking, here are some of the best options that you can consider for some adrenaline rush:
Kalsubai Trek
A sunset and sunrise paradise for travelers, the Kalsubai trek never disappoints any nature lover who would want to sit in nature's lap for tranquility. It is typically famous as the 'Everest of Maharashtra' among tourists and Mumbaikars alike. Moreover, it is a great trek for enthusiastic beginners as is placed under the moderate difficulty rating. The mesmerizing views of the verdant green landscape and mid-occurring watercourses along the footslog are highly gratifying once you reach the summit.
Devkund Waterfall Trek
This moderate-level four hours trek is a sight to behold for the sore eyes. The encapsulated view of the waterfall is sure to render a sense of serenity to travelers. Once you are in the midst of the waterfall area, you will be amazed by the scenic beauty that the waterfall has to offer. Devkund waterfall is the dearly loved waterfall of Maharashtra, visited by tourists in the monsoon season.
Mumbai City Tour
Mumbai city does not require any introduction and everyone is quite familiar with its hustle and bustle. Among this chaos, lies the best sites for sightseeing in Mumbai. One cannot miss the grandeur of the Gateway of India along with a serene walk at the Marine Drive for a rich experience of the city. The exquisite sight of the historical Taj Mahal Palace is such an instagrammable worthy sight for tourists. Furthermore, one should also include Juhu beach and Essel world as a part of their Mumbai itinerary along with other touristy places like the Siddhi Vinayak temple, Powai Lake, Elephanta caves, Chhatrapati Shivaji Maharaj Vastu Sanghralaya, big cat safari at Sanjay Gandhi national park.
Mumbai Heritage Walk
A heritage walk in Mumbai would mean navigating through the ancient tunnel that the top historical sites offer, such as Chhatrapati Shivaji Terminus, Gateway of India, and Mani Bhavan – Mahatma's Mumbai abode.
Where to shop and eat in Mumbai for a therapeutic shopping and food experience?
If you are in for some cheap thrills, the street shopping experience is the best in Mumbai. Not only it is known for its street shopping experience, but Mumbai also offers the best for your taste buds. There is a great range of cost-effective and expensive restaurants that one can choose from for a scintillating experience. Following are the spots that one should cover for shopping and food: Zaveri bazaar, Colaba Causeway market, Crawford market, Linking road, and Fashion street should be our pick. For food, the must-try options are: Pizza by the bay (Marine Drive), Bademiya (Colaba), and Ministry of crab are some of the best picks or must-do eateries in Bombay.
Frequently Asked Questions (FAQs)
Which Airports serve Mumbai?
Chhatrapati Shivaji International airport is chiefly operational for Mumbai metropolitan area, handling around 661 domestic flights on a day-to-day basis. It caters to approximately 40 million passengers daily, making it the second busiest airport after IGI New Delhi.
How to commute from CSI Mumbai to different parts of the city?
CSI Mumbai offers great connectivity to travelers from all over the world. People can travel via the metro, taxis, buses, and other modes of local transportation.
How many airlines serve Mumbai?
One can find connecting and direct flights from Mumbai CSI airport as on average 49 airlines are bound to travel to and fro from the Chhatrapati Shivaji International airport, Mumbai. Vistara, Indigo, Air India, British Airways, and Etihad are some airlines operating flights from CSI.
How many Destinations does CSI fly to?
CSI operates daily direct and connecting flights to over 130 domestic and international destinations across the globe, including Delhi (DEL), Ahmedabad (AMD), Dubai (DXB), New York (JFK), etc.
Which are the most popular air routes originating from Mumbai?
Some of the most popular air routes originating from Mumbai include New Delhi, Goa, Bengaluru, Singapore, and UAE, to name a few.
When is the cheapest time to fly to Mumbai?
The best time to experience Mumbai at its best and on a budget is during the month of March as people are able to reserve dirt-cheap flights to travel to Mumbai from other metropolitan cities. Also, one can even find budget-friendly options for stays for a memorable trip.
Top 10 favoured destinations
Trending destinations in India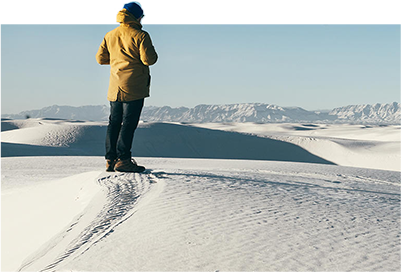 Ask us anything!
If you're stuck at the airport, or having an issue with your itinerary, we can help. We've been there before and we realize sometimes, you just need to talk.
+91-730-368-2033