If I were you, I'd be heading to Shimla right away
As Himachal's most legendary place, Shimla is not only the renowned capital but also one of the most sought-after destinations in India flocked by numerous tourists each year. Quite popular for its enchanting and surreal beauty, a glimpse of the snow-capped mountains is guaranteed to entice and captivate your senses. Shimla turns out to be out of this world during summers, therefore people from all walks of life visit there to find blissful solitude entwined with nature's beauty at its best.
Top 10 places to visit in Shimla for an amazing holiday experience
Here are our top picks for Shimla sightseeing activity that one mustn't dare to miss:
The Ridge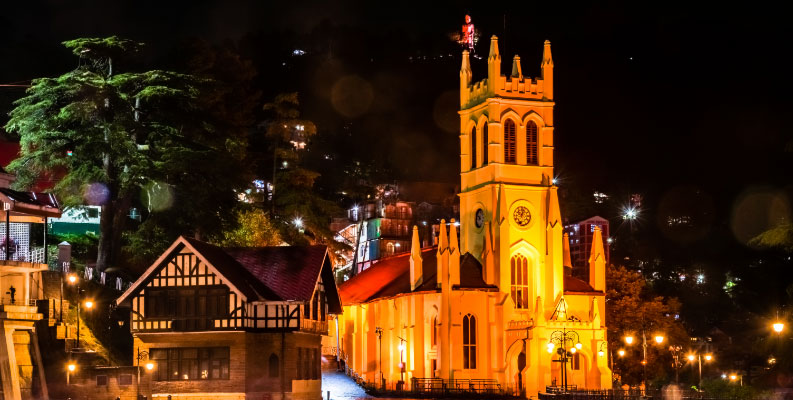 First and foremost, if you are in Shimla, it is the Ridge that sings to you. One can hardly miss the stupefying views of the surrounding colossal mountains through the open space that Ridge is. All the prominent buildings in Shimla, notably the Christ Church could be found here. Moreover, the Ridge also serves as the most prominent spot in Shimla for entertainment and cultural activities, making it a popular landmark for social gatherings. Take a blissful stroll on the Ridge to rejuvenate.
Mall Road
One of the main streets of Shimla and a popular destination for locals and tourists alike. The vibe of this place is quite vibrant as the street is loaded with shops, restaurants, cafes, and colonial-era buildings. Also note, it is a pedestrian-only road allowing people to enjoy a leisurely walk with their loved ones.
Christ Church
One of the best attractions on the Ridge, Christ Church is a notable landmark of Shimla. The neo-gothic structure is quite fascinating to look at which also makes this one of the oldest churches in North India and features pretty stained glass windows.
Jakhu Temple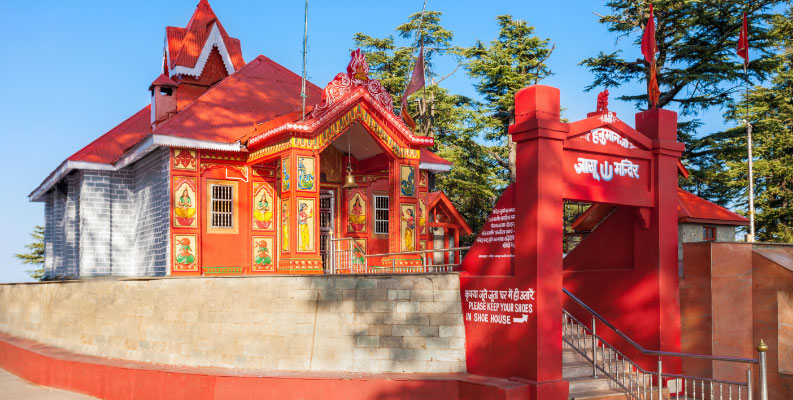 Nestled on Jakhu hill, this ancient temple is a revered shrine of Lord Hanuman where one could find a colossal Hanuman idol, standing at a height of 33 meters (108 feet). Do see some panoramic views of Shimla.
Kufri
Located on the outskirts of Shimla, Kufri is a trendy hill station popular for its scenic beauty and adventure activities. Kufri offers a range of activities such as trekking, horse riding, and skiing during winter.
Chadwick Falls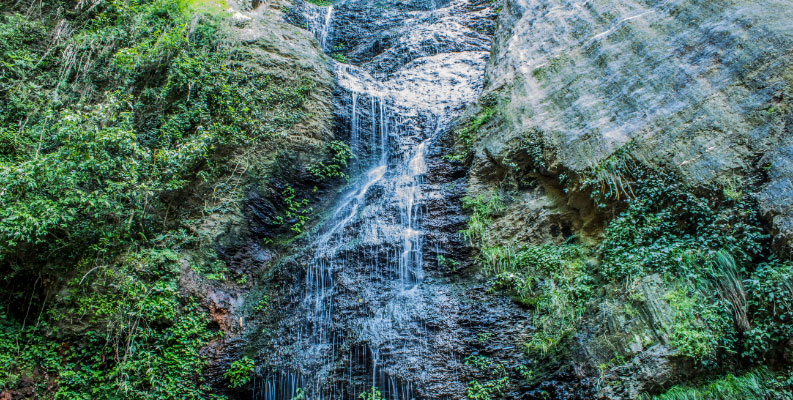 Cascading from a height of about 86 meters (282 feet), Chadwick Falls is located about 7 kilometers (4.3 miles) from Shimla. One could immensely enjoy this densely tranquil setting. The surroundings are quite picturesque and beautiful.
Indian Institute of Advanced Study
Housed in the former Viceregal Lodge, this institute is known for its stunning architecture and scenic surroundings. It was once the summer residence of British viceroys and now serves as a research center, and is a perfect place to spend a leisurely afternoon on your vacation.
Shimla State Museum
Located on Mall Road, the Shimla State Museum displays a rich collection of artifacts, paintings, sculptures, and photographs that showcase the cultural heritage of Himachal Pradesh. It is a great place to learn more about the mesmerizing town of Shimla.