How to do Chennai on a budget?
Chennai is one of the best and most amazing places to be in INDIA, especially for thalassophiles. The idea of planning a budget-friendly journey may sound terrifying and would mean a year's planning for proper execution. However, if you want to escape the tedious planning process for a budget-friendly trip to Chennai, this space could be highly helpful and informative. While we plan your trip, you can enjoy packing your bags to travel to Chennai; formerly known as Madras.
Chennai is famous for its beautiful beaches and surreal skylines extended till your eye can glance. Here are some of the best places to visit on your Chennai trip that you shouldn't miss.
A paradise for Beach Bums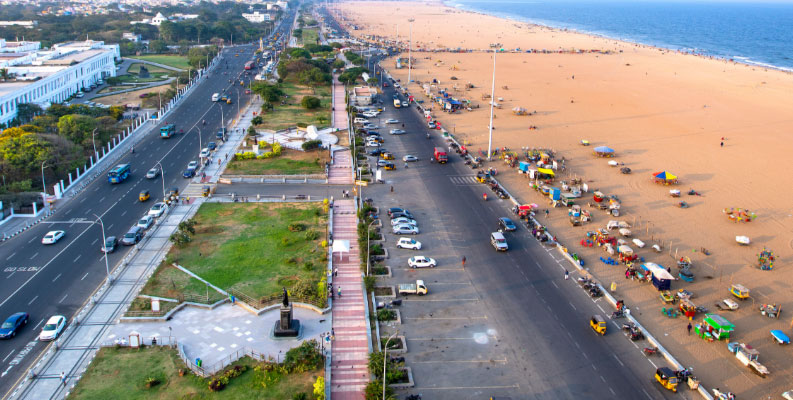 Chennai is home to Marina beach which is the second-largest beach in India. Apart from being an IT and Industrial hub, Chennai's platter is full of serene beaches with mesmerizing views all around. Take a walk along the beach shore and submerge yourself in the calming breeze with sand beneath your feet. Enjoy a captivating sunrise or sunset on Elliot's beach, and immerse yourself in pure tranquility at the Akkarai bridge, adjacent to the seafront, on your trip to Chennai. Last but not least, travelers should keep Golden beach on their itinerary for leisurely walks and pure pleasure.
When is the best time to visit Chennai?

The best time to visit Chennai is during the peak season: October to February, Nonetheless, if you are planning cost-effective travel to Chennai, you can explore the city during the off-season which tends to be in the monsoon months. (June to November). As a tourist, you can experience Chennai in a cost-effective way as hotels and flight fares drop down in the off-season.
Enthralling shopping experience
Shopping is undeniably one of the best leisure activities tourists enjoy on vacation. Here is a list of some popular gems that one must visit on their trip to Chennai for a therapeutic shopping experience. If you are craving excellent silk sarees and materials, you must visit Pothys' the Alayam of Silks in T. Nagar for some great picks. Moreover, Pondy's bazaar is one of the most popular shopping destinations in Chennai catering to locals and tourists from across the nation.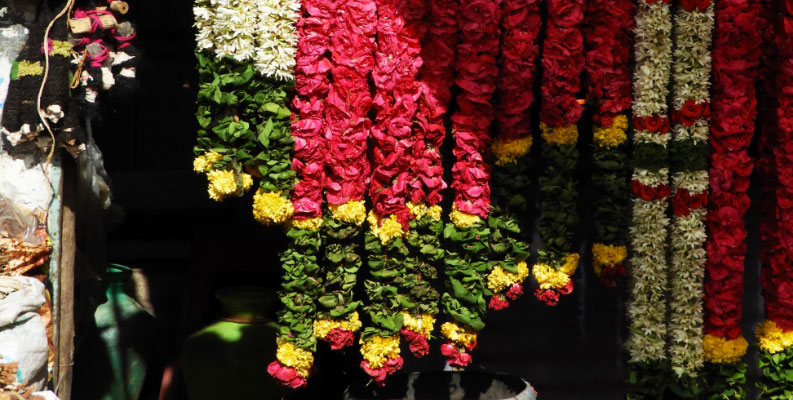 Pro tip: include the following shopping galore in your itinerary for a notable shopping experience in Chennai: Panagal park, SowCarpet, Ritchie Street, and George town.
Best Touristy places in and around Chennai
It is exciting to go off-track, and if you like to see touristy spots in Chennai, you should consider Sparkling Silver Sand, Fort St.George, White Stone Structures, Arignar Anna Zoological Park, and Birla Planetarium.