Is it Worth Visiting São Paulo, Brazil?
Fun things to do in one of the trending destinations of 2023: Brazil
Brazil is quite a vacation trend of 2023 and is on every traveler's bucket list who wants to explore a myriad of things serving their holiday palette. It is not only a world-renowned location with a captivating historical presence, but it is also an ideal international getaway.
The budding craze for Brazil surfaces for being host to several leading restaurants in the hospitality game serving world-class cuisines to travelers from across the world. Moreover, it is quite a popular destination among art lovers and socialites for having magnificent and globally renowned art galleries like the Museu de Arte de São Paulo or commonly referred to as MASP.
The bustling and heaving streets of São Paulo are a Pandora's box if unique experiences are what you longing for. Likewise, one cannot get enough of the gorgeous public parks nestled in the heart of São Paulo. The parks will make you feel closer to Central Park, New York.
Planning to visit Brazil anytime soon?
Is Brazil on your mind? Let us see a few essential experiences not to miss in São Paulo.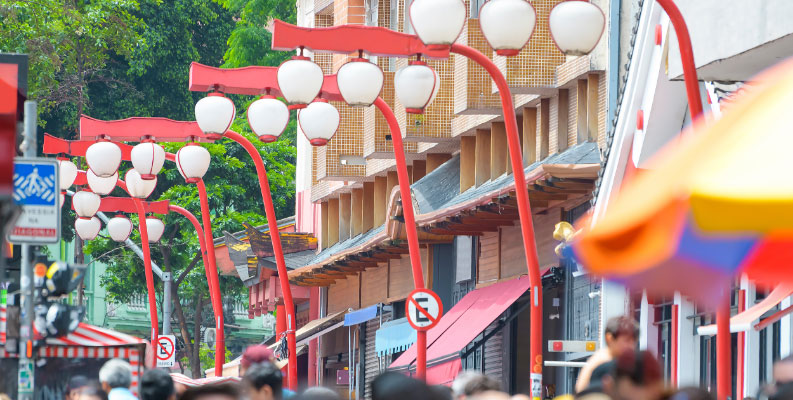 An activity galore, São Paulo is not a bit disheartening when it comes to fun, adventure, and peculiar experiences. Drop by the lively Asian neighborhood of São Paulo a.k.a Chinatown to submerge in a cultural flux. The town is more inclined towards Japanese culture than Chinese and is a layered blend of other Asian folds such as Korean and Taiwanese. Forgot to mention, Liberdade, is Chinatown in São Paulo. The place is quite a spot among travelers swarming in for ultra-scrumptious Asian food and slurping one of the best and super popular bubble tea beverages. Get yours from the Bubble Kill in Liberdade.
As already stated, the art galleries would be an enchanting experience to get suffused with and one of the most classic ones that one may explore on their São Paulo excursion. The town hosts some of the most awe-inspiring metropolitan art galleries globally famed for their bespoke collection of splendid art. A couple of must-visit art galleries in São Paulo, Brazil include Museu de Arte de São Paulo, commonly referred to as MASP in AV Paulista, 1578, São Paulo; Pinacoteca de São Paulo in Jardim Da Luz, Downtown, São Paulo, is a 1900 established art gallery; and last but not the least, Museu de Arte Moderna de São Paulo, commonly referred to as MAM in Ibirapuera Park. Be ready to gaze at some of the greatest pieces of aesthetics on spectacle in the art galleries.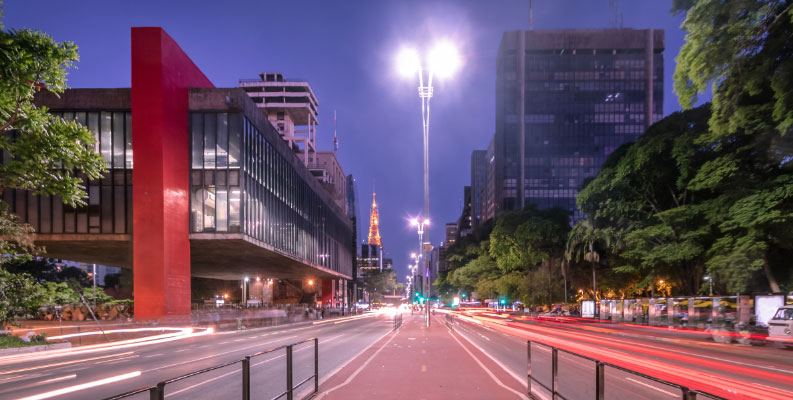 This brings us to our next activity to spend an eventful day is to spend daytime in the Ibirapuera Park, known to share significant similarities with New York's Central Park. The park remains the city's dearest picnic spot and is the most pleasant place to rewind and rejuvenate after soaking in too many events in super eventful São Paulo. Whether it be a tranquil visit, a crowded visit, or a romantic visit with your partner, Ibirapuera Park never misses the mark.
Notably, as a traveler, one could also admire the graffiti at Beco De Batman, fundamentally a street art park in São Paulo where you can find aesthetic art on the streets. A photoing paradise for all the shutterbugs out there, Beco De Batman is one place to click a handful of Instagram-worthy pictures for your social media. Not only this the entire vibe of the place forces you to let your inner bohemian aesthetic out and loud.