Kerala: a quaint and best beach holiday destination of the year
Everyone craves a beach vacation, and Kerala is the most sought-after option among tourists from across the globe. Known as God's own place, it is home to some of the most breathtaking beaches in the world. In a place where beauty meets the divine, Kerala holds a dear place in the hearts of those who have experienced the warmth of colored sands and the delight of witnessing stunning views galore amid soothing breezes. The hypnotic backwaters are sure to soothe your nerves and relax even a mountain sculptor. There is nothing better than the lush green forests scented with coconut scent to soothe your senses.
Are you planning a trip to Kerala? You must bid farewell to solicitude as we are here to help plan your itinerary for the most enticing experience of Kerala backwaters and beaches. The Kerala travel guide aims at offering the best places that one must check, food options, and much more for an unforgettable beach vacation with your family or friends.
Best beach in Kerala
Often considered a beach paradise, Kerala holds a significant place in the list of beach bums and is also one of the most desired honeymoon beach places in India. There is no dearth of bewitching places and beaches in Kerala, apparently making it the most highly-rated holiday destination in India today.

If you are planning your Kerala visit for the first time, do include the below-mentioned suggestions for a beckoning experience. The very first beach that you must try in Kerala for an amazing beach holiday is Kovalam beach. There is a pristine essence to this beach that makes it worth your time. Undoubtedly, it is a serene place to be. Many parallels have been drawn between Kerela's Kovalam and Goa's Calangute and Baga beach. There is so much beauty to this place and it is the most developed and popular beach in Kerala as far as the vote of confidence is concerned.
Best things to do in Kovalam Beach
Travelers visiting the Kovalam beach for the first time are able to engage in a number of leisure activities ranging from sun-basking, and swimming, to adventurous water sports. There is no dearth of activities to do in Kovalam, Kerala, it is also a renowned and best surfing destination in India. The waves support the best-surfing avenues for tourists and surfers from across the nation.
Pro Tip
It is better to visit this excellent beach early as its tendency to get crowded, surges with every passing minute, so make sure you are able to savor the place with your eyes as early as possible.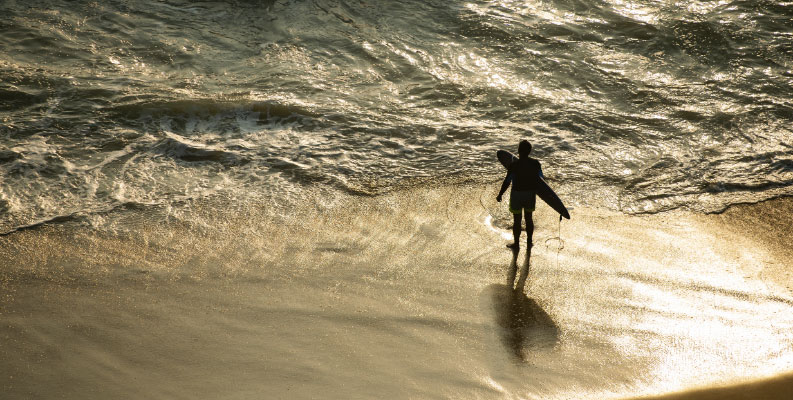 Cons of visiting Varkala Beach
Varkala Beach can get extremely jam-packed in the blink of an eye and this may strip the place of its alluring scenic natural beauty. If you detest overcrowded places then it is recommended to give this place a miss after 12 pm and keep this on your Kerala travel itinerary for an early morning stroll for some other day.
Best destinations to explore in Kerala
Yet another famous beach to explore in Kerala is Varkala Beach, which is quite an option among travelers for its ebullience. Not only this, but Varkala is also the best for its picturesque scenery and unparalleled natural beauty. One can promenade through a series of beach shacks and shops for a refreshing shopping spree and an amazing delectable seafood experience. The cuisines prepared are highly authentic and there is a touch of Kerala spices to keep your mouth tingling up until the last bite. The beach is incredibly charming and is a hit among young couples and foreigners. Visit Varkala to rekindle your romance as it is the most idyllic place, overlooking the ocean for a breezy effect for a delightful beach visit with your loved one.
Best Touristy places in Kerala
The best touristy places that should be on your radar if you are in Kerala for your first-ever holiday are as follows: the surreal backwaters experience in Alleppey is sure to awaken your spirits and is a one-of-a-kind experience surrounded by mangrove trees all along your boat ride on the backwaters, without a doubt, this place has earned the reputation as the 'Venice of the East'.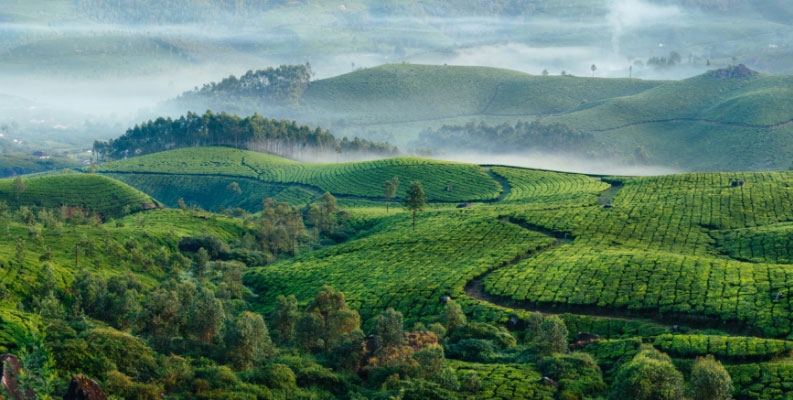 Additionally, make sure to visit the Attukad waterfalls and aromatic tea plantations in Munnar. The sight is great for the eyes to behold. It is the place to get the most insta worthy pictures for your followers on Instagram. Wayanad is yet another fascinating place that is sure to mesmerize you with its home to a wildlife sanctuary and Chembra Peak.
A place like Kerala epitomizes beauty at its best and is a place where serendipity never fails to amaze. To put the last nail in the coffin, Kerala offers everything for all sorts of travelers and it is a full package in itself, from hills, meadows, and wildlife to backwaters there is everything for every traveler.