Most Popular Travel Destinations for Summer'23
Summer holidays are a great time to relax, explore and rejuvenate with friends or family. This year, some of the places have emerged as the biggest hits for summer getaways. One can indulge in an array of activities that are bound to create everlasting memories such as going on a beach vacation, gallivanting on a road trip, or hitting on the adrenaline hormone by treating oneself to adventure travels across the nation. The world is your oyster; spread your wings and see the world.
An all-inclusive vacation package for summer is one of the best ways to go about it as you can find amazing deals for having the best time of your life. The hardest part of vacation planning is destination selection. We are here to make that a cakewalk for you. Our top picks for summer 2023 are as under:
LONDON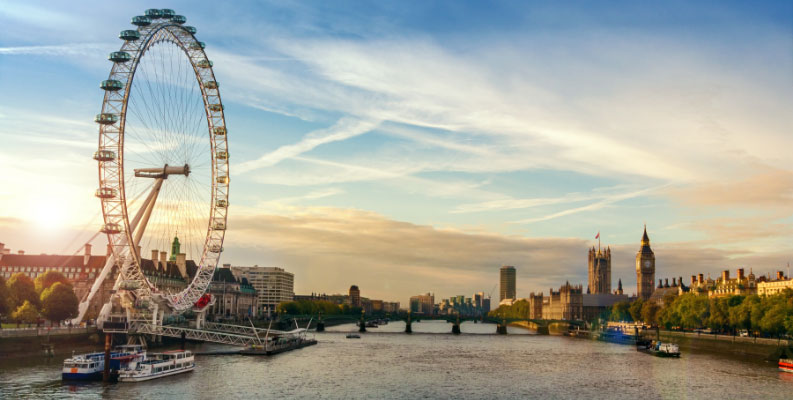 With marvelous British architecture galore along with an impressive and bustling urbanity, London never disappoints travelers with its incessant charm and beauty. The place boasts dreamy landscapes usually found on the outskirts where one could easily succumb to the picturesque and dreamy panorama.
London offers an abundance of sights and attractions to cherish, such as the Tower of London, Buckingham Palace, Big Ben, the House of Parliament, the London Eye, and Tower Bridge. The amazing parks of London aren't something that you can afford to miss on your vacation. Make sure to pay a visit or enjoy a sunny afternoon at the following parks and gardens: Hyde Park, Kensington Gardens, Regent's Park, and St. James Park.
London is one such place that is quite dynamic, and there is always something new to discover and explore.
CANCUN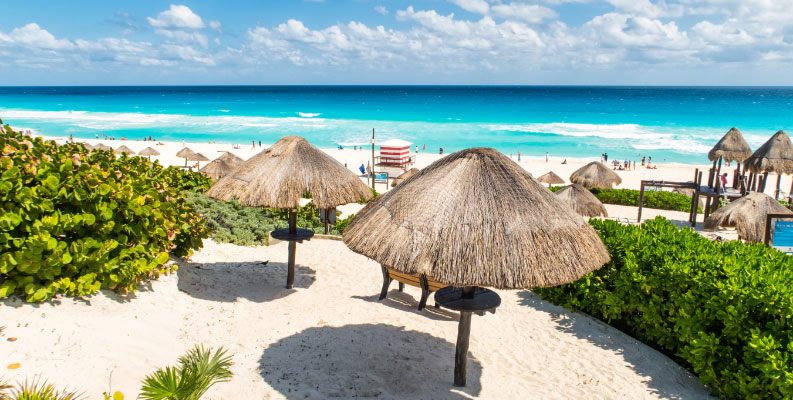 Cancun is one of the hot picks for 2023 vacations to go around the globe. Perfectly nestled on the Northeastern coast of the Yucatan Peninsula in Mexico, Cancun is a dreamy destination as it offers stunning white sand beaches along with aquamarine and turquoise Caribbean waters suitable for underwater activities. Holidaying at the Hotel Zone, a stretch of beachfront properties is calm and relaxing with a bunch of activities that one may enjoy. Multiple archaeological sites like the Mayan Ruins comprising Chichen Itza, Tulum, and Coba, offering a glimpse into storied history is something that one must visit on their Cancun vacation. Also, if you're a water baby and an enthusiast, Cancun could be the long-lost paradise for you, with its aqua-clear water, activities like snorkeling, jet skiing, parasailing, paddle boarding, kayaking, and fishing could be the best experiences that you can ever collect from your vacation.
Cancun offers plenty of ecotourism opportunities. You can dive into its surreal beauty and scintillating beaches for a mesmerizing holiday experience.
PARIS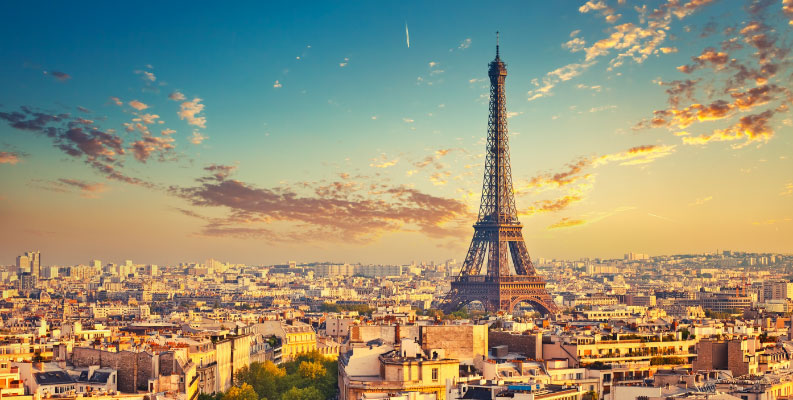 Not to over exaggerate, but Paris is the most romantic city in the world. It is a land straight out of a fairytale. The breathtaking beauty of Paris gleams in tourists' eyes as they set foot on Parisian ground. Eiffel Tower, the world-renowned landmark in Paris, is the city's main and most popular attraction, charming people from all over the world and luring them to visit it.
From Haussmannian buildings to Gothic and Renaissance structures, Paris never disappoints art lovers. The Louvre is the largest art museum in the world and is quite a famous spot in Paris visited by many worldwide.
TOKYO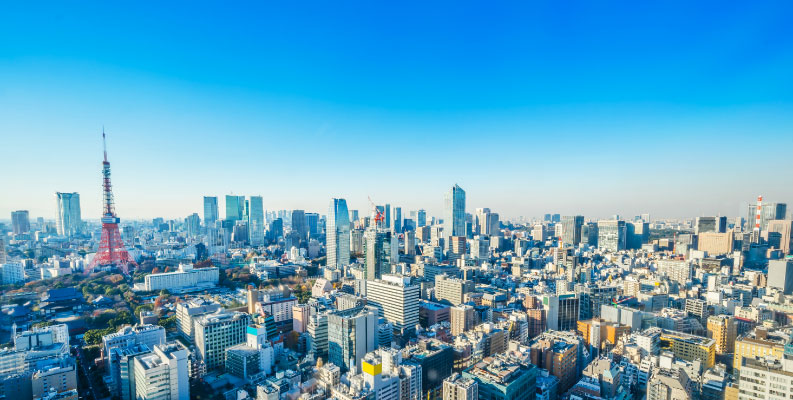 The capital of Japan, Tokyo, is one of the most exciting places in all of the world. Those who flock to its streets to experience its relentless carnival vibe will have a unique cultural experience. It is quite a phenomenal place known for a seamless blend of ancient traditions and futuristic innovations.
For an epicure, Tokyo is the one place to pleasure the tingling taste buds as it happens to be the food paradise; with an array of best food places ranging from Michelin star restaurants to some of the epic street vendors and stalls, Tokyo has something for everyone. Make sure to try a handful of authentic delicacies such as sushi, ramen, tempura, and yakitori to taste the richness of the flavors.
BARCELONA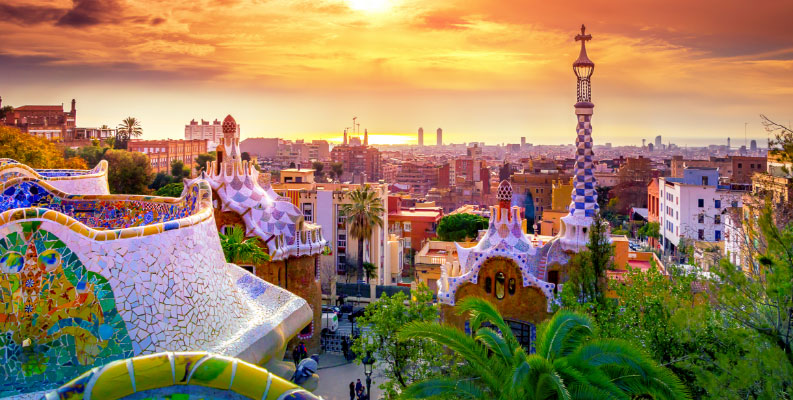 Spain's star, Barcelona has a cosmopolitan appeal that is enough to lure travelers from every part of the globe. It is one of the most exciting and revitalizing experiences for visitors to visit Barcelona because of the beautiful beach panorama set in a mesmerizing coastal appeal.
One can enjoy a multitude of experiences here. Football fever is real in Barcelona and it is a place that is visited every year by a great number of football enthusiasts. It is also reputed among people for its festivals such as the La Merce Festival and the Sonar electronic music festival.
Pack your holiday bags and book your flights with us to fly to your dream destination for an astounding vacation this summer.