OOTY...Connoisseurs' heaven!
Ooty is nothing short of nirvana for travelers from all around the globe, surrounded by the balmy breeze of colossal mountains and a crisp sun shining bright in the dreamy sky.
It is an immensely popular hill station cuddled up in the state of Tamil Nadu and in close proximity to Kerala. There are multiple ways that one can choose from in order to travel to Tamil Nadu for a gripping excursion to Ooty, formally known as Ootacamund.
Best ways to reach Ooty
The best option is to book a train trip to Ooty in order to experience the mystifying beauty that the rail tracks to Ooty bring to sore eyes. Booking a train journey is convenient and also easy on the pocket; Mettupalayam is the nearest railhead. Start a mystifying journey amid clouds at your hand's reach by alighting at Mettupalayam railway station and booking a 40 km car ride to Ooty.

One can also travel via air to Ooty as Coimbatore is the nearest domestic airport having far-ranging connectivity with all major and metropolitan cities in India. The easiest way to reach Ooty once you land at Coimbatore airport is by booking a taxi to start the incredible holiday with friends, family, or loved ones.
There are narrow hilly roads and hairpin bends leading to Ooty, so road travel is only for adventurous souls. It can be a nightmare for amateur drivers to navigate these roads due to the traffic coming against them most of the time. An experienced driver is a must for navigating through the roads that pop after crossing the Bandipur Tiger Reserve.
Best things to do in Ooty
A connoisseur's delight, Ooty is mesmerizingly beautiful owing to its colossal yet strikingly alluring tea plantations. This romantic getaway has tourists' hearts as one can cherish a heartful saunter in plantations that are flawless in every manner and sense.
A guide for the best travel itinerary for Ooty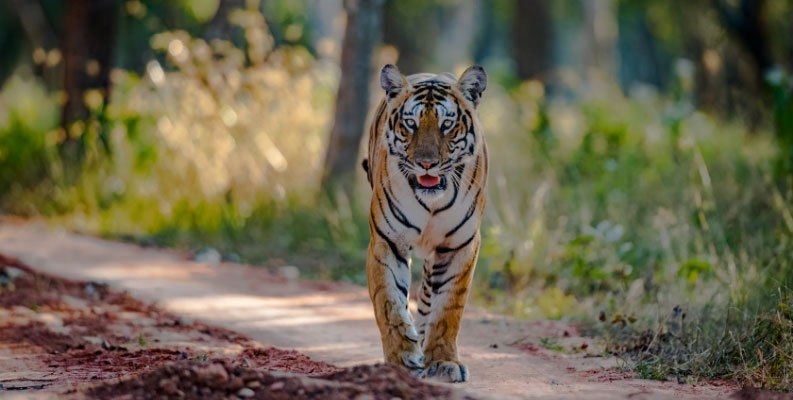 A trip via car would allow you a scope to drive through the fenceless roads of the Bandipur Tiger reserve, also referred to as the Mudumalai Tamil Nadu reserve, to bear witness to an amazingly swift species on earth, Tigers. Of course, you need to be extremely lucky in order to spot Tigers across the land in Bandipur; however, the ride will not be disappointing at all as one can see other animals in their natural habitat. Make sure you are not trespassing as halting in Bandipur Tiger reserve is not permitted.
One can actually start their Ooty itinerary by visiting the Doddabetta peak for some surreal, mostly unperturbed, picturesque scenes of the valley, straight out of a fairytale. The ride to the Doddabetta peak itself is an amalgamation of amazement and bewilderment as scintillating views from plantations are so absorbing that they are sure to take your breath away. Make sure to pull over for some amazingly striking shots of yourself and your shenanigans.
When in Ooty, a visit to the tea and chocolate factory is a must-do thing and should be on everyone's to-do list. Another interesting place in Ooty is Pykara Lake, a wonderful spot with brimming natural beauty; the lake is quite a rage among tourists for its balmy and tranquil nature, soothing everyone's heart and soul. A dreamy boat ride awaits you in the midst of tempting views and hypnotic water ripples.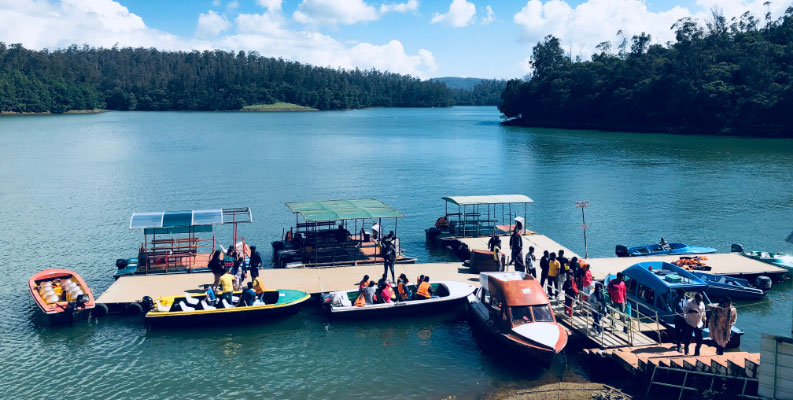 There is no better time to visit Ooty for a charismatic holiday experience, one that is close to nature and the wild, than October to November when Ooty gets dreamy beyond imagination. You can bask in pleasing nature views, experience snowfall from scratch, and whatnot. So get going and plan your next holiday today!