Here's Why Spiti Valley is a Trendy Vacation Destination This Year
Spiti Valley's uniqueness is in its postcard-perfect hamlets, dreamlike landscapes, plentiful trekking trails, ancient monasteries, and spectacular lakes. This particular region in Himachal is so serene and picturesque that it offers several amazing places to explore but isn't for the faint-hearted ones.
It is better to plan your trip around June as the major pass en route to Spiti remains closed until May end. Or else one may stick to the Shimla to Spiti route which remains open year round.
Here are some of the top attractions that you cannot dare to miss in Spiti:
Key Monastery
Nestled at an elevation of 4,166 meters, Key Monastery stands as an eminent and visually captivating Buddhist monastery in Spiti, exuding both significance and picturesque charm. It is known for its impressive architecture and houses a colossal collection of ancient Buddhist scriptures and paintings.
Chandratal Lake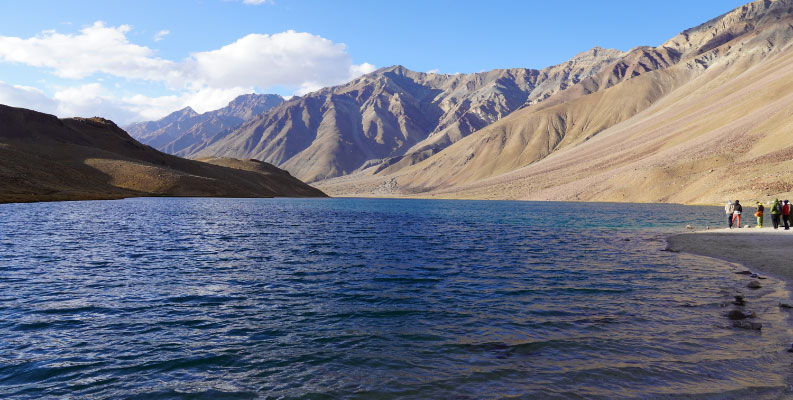 Chandratal Lake is locally famous as the "Moon Lake" and nestled at a high altitude, almost 4,300 meters. One can see some of the most breathtaking views surrounded by snow-capped mountains. There is a trek named after it, the Chandratal trek in Himachal Pradesh and it's a famous camping spot. So, take your tents and stargaze under the stars.
Kibber
One of the highest inhabited villages in the world, Kibber is located at an elevation of 4,270 meters and is quite scenic. It is a paradise for nature lovers and one can relish in some of the most enchanting views of the valley.
Dhankar Monastery
Perched on a cliff overlooking the junction of the Spiti and Pin rivers, Dhankar Monastery is another significant Buddhist monastery in Spiti notable for its stunning views of the Spiti Valley. One can also find some of the most prominent Buddhist artifacts here.
Pin Valley National Park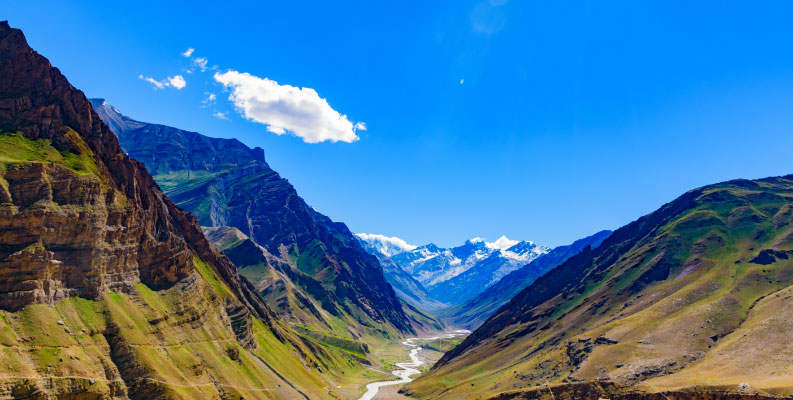 Located in the Pin Valley, this national park is known for its diverse wildlife, including snow leopards, ibex, and Himalayan birds. It offers opportunities for wildlife spotting, trekking, and exploring the unique flora and fauna in Spiti Valley.
Langza
Langza is a small village famous for its picturesque setting and the presence of a large statue of Lord Buddha overlooking the valley. It offers stunning views of the Chau Chau Kang Nilda Peak. When in Spiti, you must add Langza to your sightseeing list.
Hikkim
One of the most interesting features of Hikkim is that it holds the world's highest post office, where you can send postcards to your loved ones as a unique souvenir. It is a charming village with traditional houses and beautiful landscapes, perfect for some nature-kissed rejuvenation.
Mud Village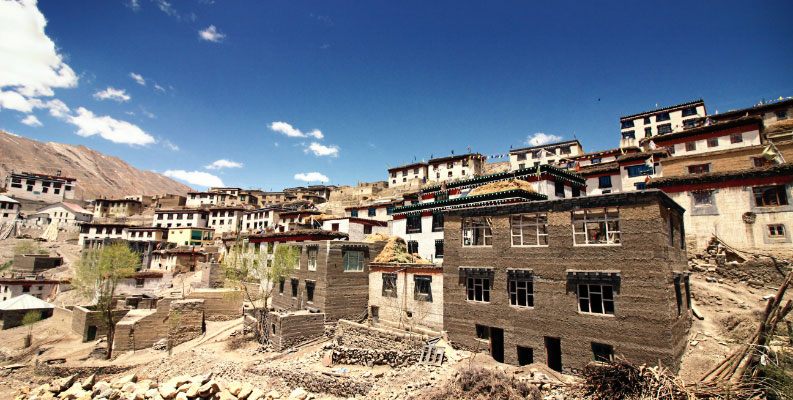 Visit the mud village if you want to experience life in the traditional Spiti way. The entire village is characterized by its mud-brick houses and winding alleys; experience the local way of life and witness traditional Spitian architecture.
Spiti is filled with many incredible places that you can enjoy. The region is brimming with natural beauty, cultural heritage, and adventure opportunities, making it an ideal haven for travelers and explorers. So plan ahead for your next illuminating experience and Tripify your travels.