What is the best way to explore Hyderabad in five days?
A visit to Hyderabad's heritage through its monuments will provide an insight into the opulence of the city. The splendor and beauty of this city of Nizams captivate travelers from around the world. Besides its royal grandeur, the place is also known for its scrumptious Mughlai delicacies. The only thing you should not miss during your stay in Hyderabad is the mouthwatering kebabs (a middle eastern delicacy). Are you planning to visit Hyderabad anytime soon? We have got you covered. Here is an itinerary guide that will help one plan their trip to Nizam's Hyderabad.
Best time to visit Hyderabad for an incredible experience
The ultimate time to visit Hyderabad is from October to March. Winter climate is fairly suitable for travel and numerous tourists swarm Hyderabad during the above-mentioned months to beat the otherwise scorching heat of the typical Hyderabad climate. October to March is also regarded as the peak season to do Hyderabad for an overwhelming experience.
How to reach Hyderabad?
Hyderabad is well connected via all means of major transportation available across nations. One can reserve flight or train tickets to reach Hyderabad from their place. Rajiv Gandhi International airport caters to travelers coming and flying from Hyderabad and is well connected to the entire city realm. You can easily find shuttle services from the airport to navigate across the entire Hyderabad for sightseeing.
Tourists' destinations in Hyderabad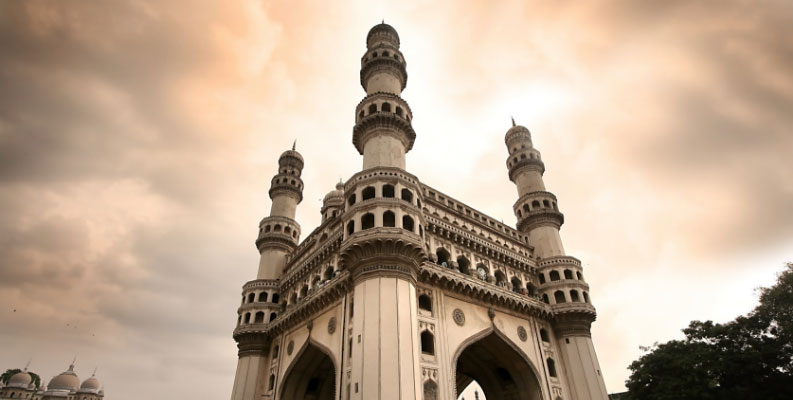 Traveling to Hyderabad for the first time? Here are the top places that one must see to immerse in the royal monarchical galore in Hyderabad.
Once you reach the station or the airport you can simply take a taxi to reach the hotel and unwind to get ready for sightseeing. The most recommended place that you can visit in Hyderabad upon arrival is the Charminar; an architectural spectacle standing tall at the center of the Old City. Charminar is adorned by lighting in the evening, making it one of the best sights to behold for tourists.
Golconda Fort
Yet another architectural site to visit in Hyderabad is the Golconda fort. It is famous for its unique design and the evening light show where one can hear Amitabh Bachhan's voiceover. This monumental beauty is a must-visit place in Hyderabad, offering insights into the Qutub Shahi king's culture and traditions. There is an entry ticket to this fort and camera tripods are prohibited inside the premises.
Ramoji Film City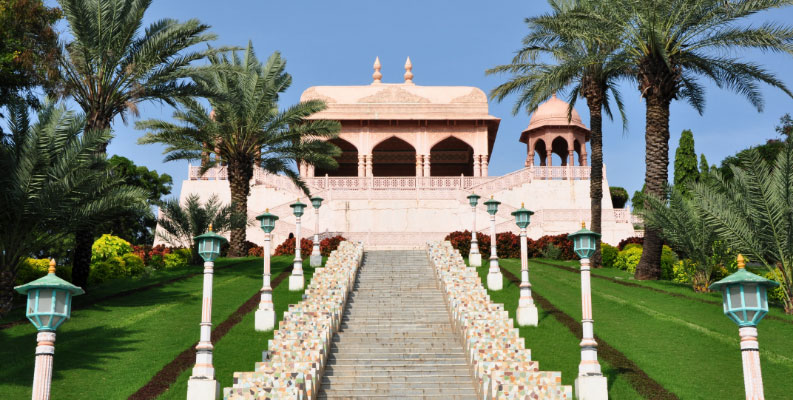 Ramoji film city is the Indian Disneyland, offering a full day of fun and engagement. If you are planning to visit Ramoji Film city it is recommended to keep one separate day from your itinerary for this fantastic place in Hyderabad. Tourists can also bear witness to shootings and may encounter famous television and movie personalities. Ramoji film city bagged a place in the list of the largest film studios in the world.
Moreover, it got listed in the Guinness book of world records adding another feather to its cap, thus visiting this place is a rage among tourists from every corner of the world. One can have an enchanting trip to this place because of the following attractions: London Street, Hollywood signs, Japanese gardens, landscapes, vintage buses, Filmi Duniya, and entertainment zones with interactive activities.
Birla Mandir
A mandir is a famed place as was constructed by industrialist Birla who has constructed multiple other temples across varied parts of the country. Birla mandir is a wonder to behold; famous for its amalgamated architecture derived from three distinct architectural design sections: South Indian Architecture, Utkal temple Architecture, and Rajasthani Architecture. You can pay homage to Lord Laxminarayan, Venkateshwara, Padmavati, Andal, and Lord Buddha. This temple adorning the hillock turns magnificent in the evening and is a sight for sore eyes.
Top places to eat in Hyderabad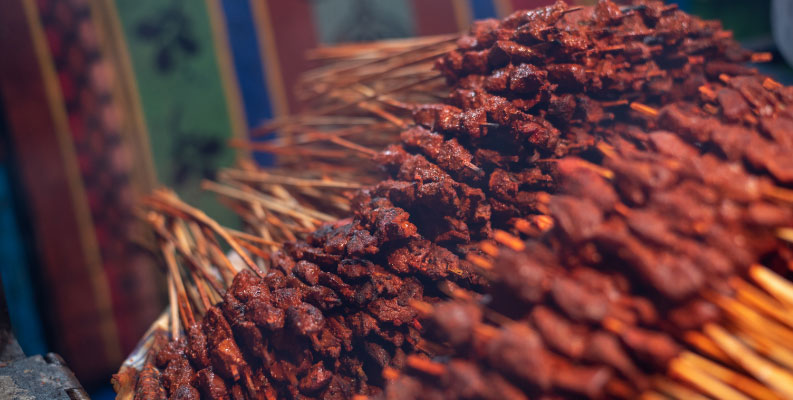 Food is the first thing that crosses one's mind when one thinks of Hyderabad. You can indulge in various authentic delicacies to savor the rich flavor of Hyderabad. The must-try delicacies for an authentic Hyderabadi experience are as follows: Hyderabadi Biryani, Hyderabadi Haleem, Hyderabadi Marag, Mutton Samosas, Kebab or grilled meats, Mutton Dalcha, Dum Pukht, Kubani ka meetha, etc.