The 5 Best National Park Trips to Take This Summer: India Edition
A wildlife enthusiast could easily be fascinated by the 106 existing national parks in India, Jim Corbett being the trailblazer in the Indian National Park scene that sowed its seeds back in the year 1936 and has had its position among the best places to see in Uttarakhand, India, till date. It remains one of the most-visited places not only by nature and wildlife enthusiasts but also by people for hosting a big fat destination wedding. Jim Corbett never disappoints.
For all the wildlife enthusiasts out there, here is a freshly prepared list of the best national parks in India that one must tour to relish an amazingly diverse array of flora and fauna.
1. Jim Corbett National Park, Uttarakhand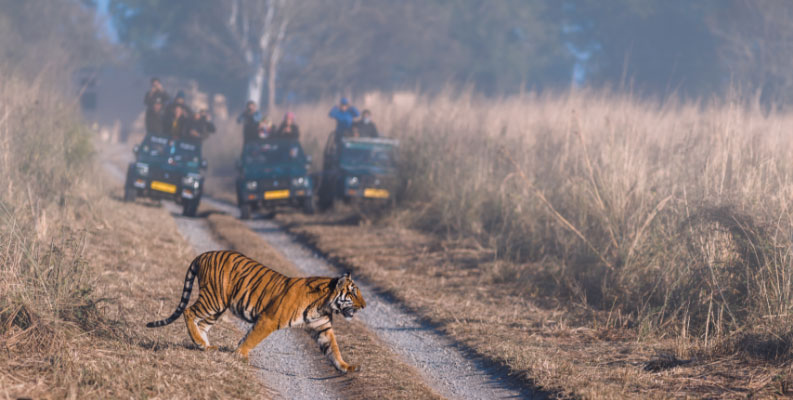 Known to be the oldest of the lot, Jim Corbett national park is far and wide famous for its diverse wildlife that includes the striking Bengal tiger, as well as elephants, leopards, and a great many bird species. This place is a living paradise for bird watchers and wildlife enthusiasts. You can find the following fauna varieties here: langurs, sloth bears, Asiatic black bears, Indian gray mongooses, jungle cats, elephants, wild boars, chitals (spotted deer), barking deer, and nilgai (Indian antelope).
2. Kaziranga National Park, Assam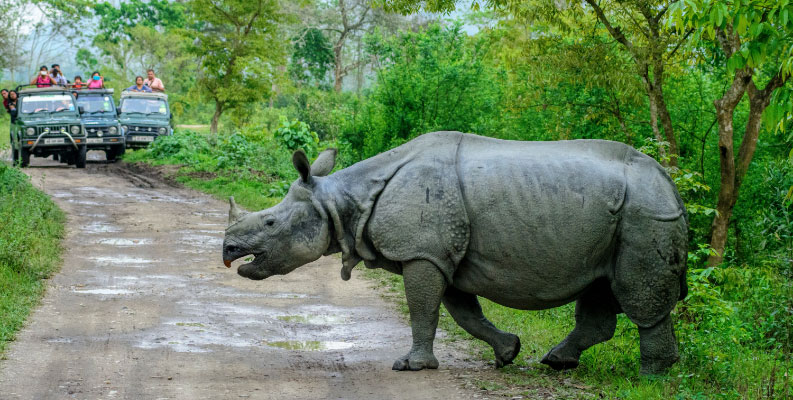 Quite renowned for its massive population of one-horned rhinoceroses, Kaziranga takes the second spot on this list of amazing national parks to see in India. This National Park is an acclaimed UNESCO World Heritage Site in India and is visited by a swarm of people throughout the year. Being adequately nestled between the Brahmaputra river and the Karbi (Mikir) hills, these nearly 430 square kilometers are home to wildlife, including tiger, Asian elephant, wild water buffalo, gaur, eastern swamp deer, Sambar deer, hog deer, capped langur, hoolock gibbon, and sloth bear.
3. Ranthambore National Park, Rajasthan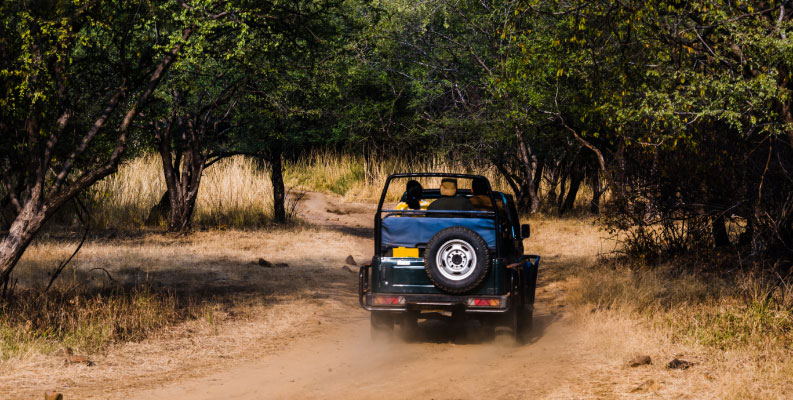 Calmly nestled in the town of Sawai Madhopur, Ranthambore national park is celebrated for its big cat sightings. Not only this but also the place features historic ruins, lakes, and a diverse array of flora and fauna. You can find fauna ranging from leopards, sloth bears, striped hyenas, and wild boars to sambar deer, chital (spotted deer), and other distinct species of birds here. Stretched over an area of approximately 392 square kilometers, the park is also home to a UNESCO World Heritage Site, the majestic Ranthambore Fort adding some extra charm to the park's scenic delight. The park offers an adventurous safari experience using jeeps or canters.
4. Kanha National Park, Madhya Pradesh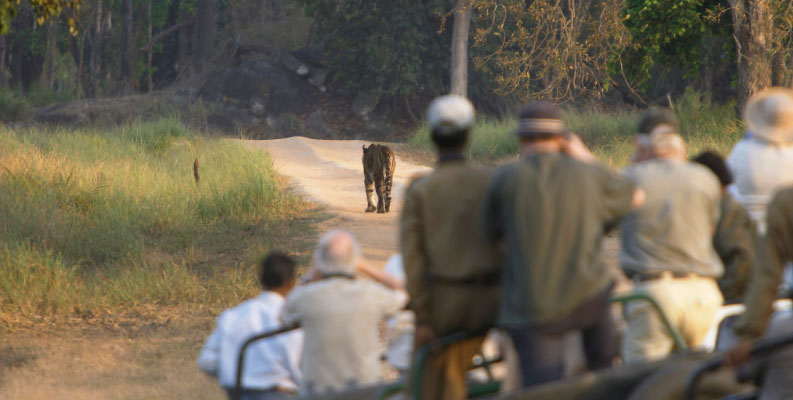 Spanning across an area of approximately 940 square kilometers, Kanha national park remains one of the largest and most well-preserved national parks in the country. It is quite a rage among wildlife enthusiasts for its extraordinary population of Bengal Tigers. Rudyard Kipling's Jungle Book is inspired by this park and one can relive the adventures by partaking in jungle safaris and jeep tours to observe a wide range of animal species such as leopards, sloth bears, wild dogs, deers, and sundry bird species. Thus this place is a pure delight for bird watchers too.
5. Periyar National Park, Kerala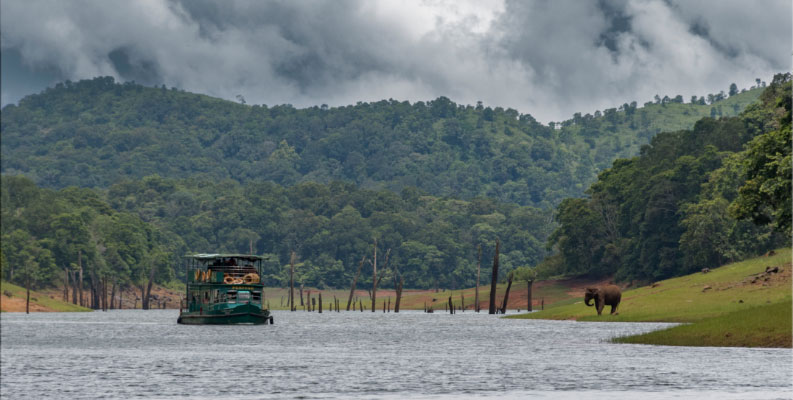 Famously known as Periyar Tiger Reserve, Periyar National Park is one of the world's biodiversity hotspots and a UNESCO World Heritage Site. The park derives its name from the Periyar river which flows through its heart. A majority of the park's area is covered with evergreen forests rendering it a picturesque outlook. The sole purpose of the park was the preservation of Bengal Tigers, however, one could also spot a variety of fauna here such as elephants, sambar deer, gaur (Indian bison), sloth bears, and leopards. Indulge in an array of activities like guided nature walks, bamboo rafting, and trekking. Periyar National Park is a hit among eco-tourists and wildlife enthusiasts. Submerge in the incessant beauty of the Western Ghats in this park.