The Only Guide You Need to Explore Vietnam's HOI AN
Embrace an Absolute Culture Mix
Travelers' best pick of 2023, Vietnam broke all partisanship records and has been voted travelers' most loved destination to explore in 2023. The lantern-lit streets and the mesmerizing culture of Vietnam are not only absorbing but also quite fascinating at the same time for visitors.
Vietnam remains one of the less traveled destinations worldwide but this typical scene is now significantly altering with Vietnam emerging as a beloved vacation destination among the new-age traveler.
Hoi An, a charming city in Vietnam is cozied along the river bank and is an imprint of an amalgamation of Japanese, Chinese, and French cultural influences. Besides hosting traditional old wooden and yellow colonial buildings, it reflects a modern-day establishment, quite lively and happening for visitors and dwellers alike.
A usual stroll across the bubbling street selling baguettes mostly in every nook and cranny is surprisingly quite eventful to experience in Hoi An as the lantern-lit street appears gleaming with pure joy and bliss. No doubt, Hoi An has earned the status of UNESCO world heritage site.
Top 6 Must-Do Things in Hoi An for a First Timer
Quang Cong Temple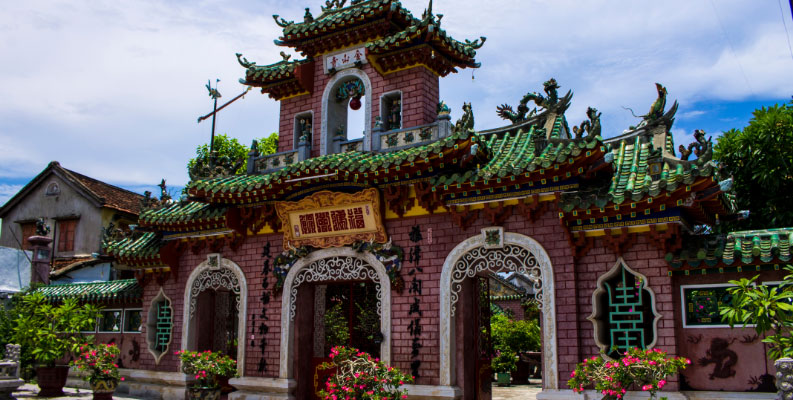 A typical Chinese temple structure is brightly lit with gold and red hues that shine even from a mile away. Also, the temple stands tall in the backdrop of yellow buildings, stamping right on the cultural flux found exclusively in Hoi An. Observe sacred statues inside the temple's Sanctum Sanctorum and feel an utter sense of pure bliss and elevating tranquility while paying your tributes to the sacred statues.
Japanese Bridge
A glimpse of the colossal bridge that sits over the river is a sight to behold in Hoi An. This structure dates back to the late 16th century and amazingly glows during night time as the entire bridge lits up adding glitz to the charm of Hoi An. Ensure to get a Hoi An old town ticket for crossing the Old Bridge. The bridge is a spectacular addition to the city and epitomizes the city's grace.
Day Trip to Da Nang
Da Nang is typically famous for its captivating architecture such as the Dragon Bridge and for being a hot spot for the best beaches in all of Vietnam. People craving a beach holiday must consider a trip to Da Nang to satisfy their beach quest and to soak up the right amount of Vitamin Sea. Other places of attraction in Da Nang include Lady Buddha and Marble Mountains.
Hoi An Market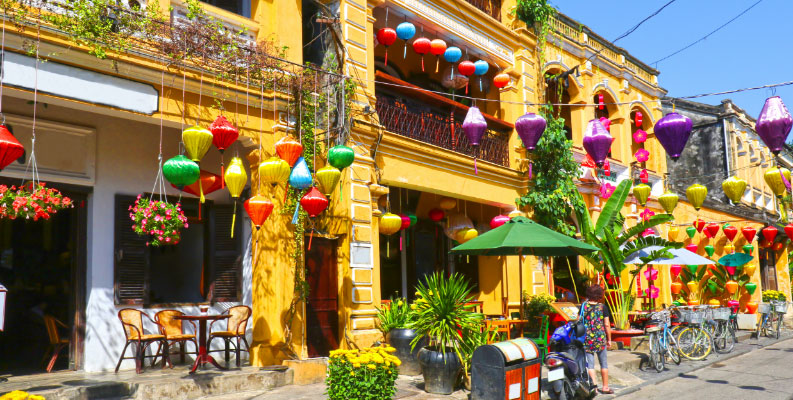 A day out at the Hoi An market is one of the coolest activities to do in the town; the feeling of being shoved into the market crowd feels lively amid the dynamic hustle and bustle of the place. Spend daylight hours in the market where you can find fresh vegetables and fruits, flowers, spices, baskets, meat, and fish. Also get a suit tailored at the market at an unbeatable price (obviously, make use of your excellent bargaining skills).
Experience the Tea House
Ever seen an establishment run by a group of men and women suffering from hearing and speech impairment? The Tea House in Hoi An is one such place where you can grab a quick tea with some delicious biscuits to go on the side.
Tam Quan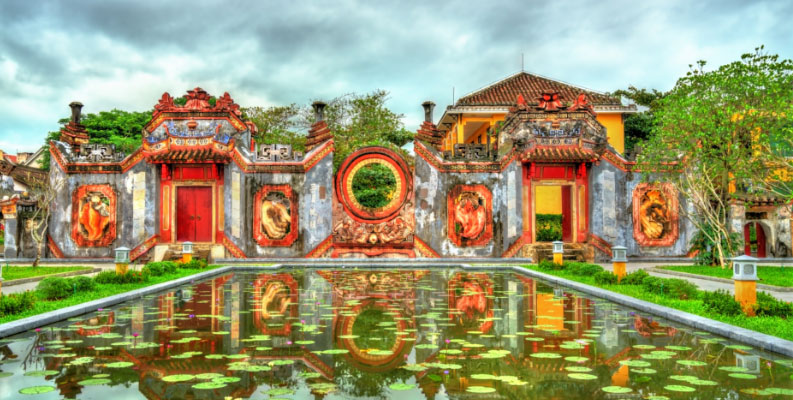 Renowned for Vietnamese architecture, Tam Quan is a colorful and scintillating complex known for housing a three-gated Pagoda, and an old temple. This structure dates back to 1626 consisting of an open circle flanked by two large doors. The entire architecture is quite mesmerizing to capture with your bare eyes from a distance which is why it is a must-visit place in Hoi An, Vietnam.
Best Time to visit Hoi An
Hoi An experiences a dry climate throughout however it is recommended to avoid visiting during Vietnamese holidays especially TET as shops and restaurants tend to close during this time of the year. Also, just a heads up - it's probably not the best idea to schedule your vacation during the driest months of the year from February to July. So plan around the weather and make sure you get the most out of your trip without any droughts in sight!