The rich taste of Kolkata: from the accounts of a curious traveler
Historically known as Calcutta, Kolkata is a popular tourist destination across India. Thousands of people visit this state to experience its culturally rich, voracious heritage. It will amaze you to find so many delectable delicacies in Kolkata once you arrive. Moreover, it is renowned for its colossal colonial architecture, art galleries, and cultural festivals.
Best time to visit Kolkata
As an art lover, I decided to pack my bags and leave for Kolkata during the month of October. The weather was fairly pleasant throughout and the temperature was enjoyable. It is recommended to visit Kolkata during the following months: October to March as Kolkata is a coastal area with a typical tropical climate. One can avoid a trip to Kolkata during the summer months as summers in Kolkata can be severely humid and sticky.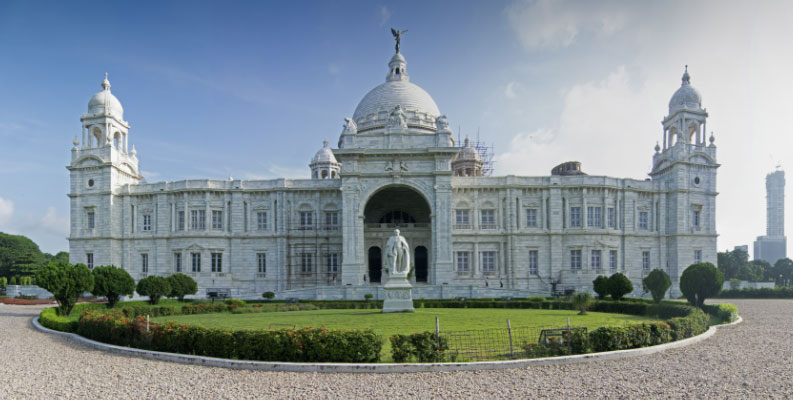 Best destinations to visit in Kolkata for a rich heritage experience
There are multiple things to do in Kolkata as a tourist. Travelers can experience a rich taste of the city by taking a heritage tour of the below-mentioned sites in Kolkata:
Victoria Memorial
Victoria memorial is one of the best places to be in Kolkata. It is a major sightseeing site in Kolkata and was curated in memory of Queen Victoria. It is a quite famous work of architecture and stands tall as the one and only largest monument to a monarch around the globe. The site is now under the control of the Ministry of Culture and has been turned into a museum.
Howrah Bridge
Yet another sightseeing sight with captivating views is the Howrah Bridge, a.k.a Rabindra Setu is a rage among tourists from across the globe. This bridge is symbolic of Kolkata and is constructed on the banks of the Hooghly river. It is the most bustling cantilever bridge in the world. A visit to Kolkata is entirely incomplete without a visit to the Howrah Bridge.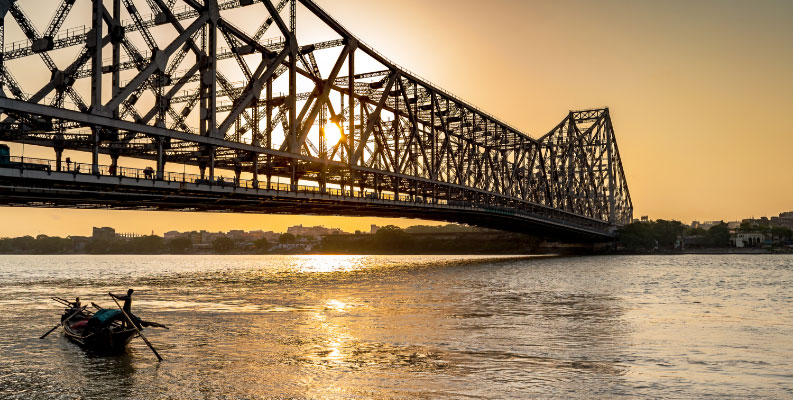 Eden Gardens
Another iconic site in Kolkata is the Eden gardens, it is the oldest and second-largest cricket stadium in India. The place is famous among cricket enthusiasts and is a must-visit site in Kolkata. It should be on everyone's itinerary visiting Kolkata for the first time.
Dakshineshwar Kali Temple
This Hindu pilgrimage site is located in Dakshineshwar, Kolkata, and is a revered temple among locals and tourists. You can submerge yourself in some highly lively glimpse of the presiding deity, Bhavtarini, also known as Adishakti Kalika. One can seek immense positivity and the pious blessings of the goddess by visiting this beautifully constructed temple on the banks of the Hooghly river.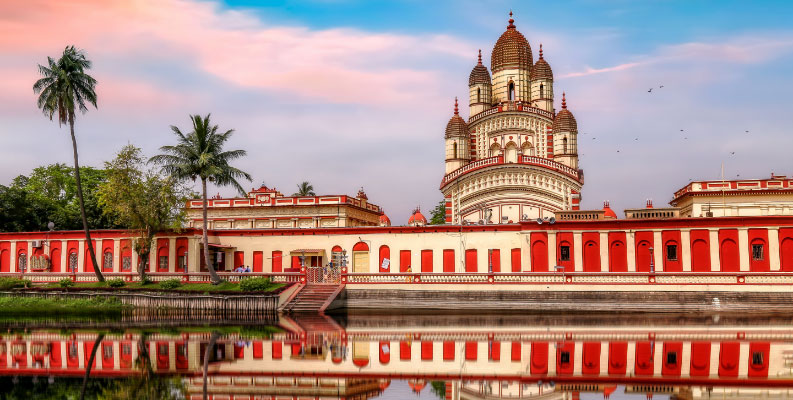 How to explore Kolkata markets like a pro?
Markets offer a rich and first-hand experience of the hustle and bustle of the city. It is the place where one can find the amalgamation of culture, tradition, and people. If you happen to be in Kolkata here is a list of markets that you must do: Bara Bazaar is one such vibrant market that tourists must visit for its charm. The terracotta souvenirs and conch shell bangles are the top and best-selling items after the transcendental DOKRA craft available in Bara Bazaar.