The Ultimate Camping Checklist for a comfy night under the stars in Triund, Himachal Pradesh
The rewarding experience of climbing a mountain couldn't be traded for anything in this world. Not only the scenic beauty but also the experience of completing the summit is rich and overwhelming. One needs to do it in order to feel it. Why don't you start with the most popular treks in Himachal Pradesh, suitable for beginners and amateurs; you won't need trekking gear for this one? The right shoes and a lot of enthusiasm are all you need!
A Night Under the Stars
Camping, an enthralling outdoor activity, should be on everyone's agenda for Himachal Pradesh. Although refreshing, trekking may get strenuous at a point for amateurs due to a lack of stamina, which is why it is imperative for a trekker to remain active and indulge in some brisk walking or walking in general. Also, it is better to maintain or sustain your walking pace to keep moving as you hike a mountain.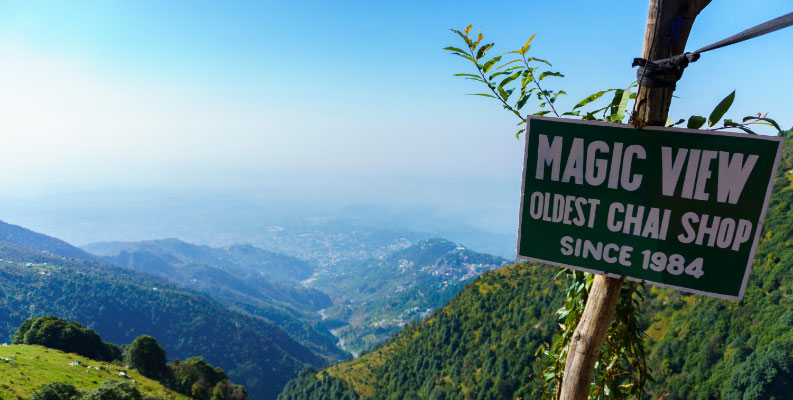 Camping essentials play a major role while planning a camping trip with your fellow campers. While camping, one is on their own thus it becomes indispensable to have a proper plan in place along with the required camping must-haves and supplies to dearly enjoy outdoor camping otherwise, it could go wrong and one could really get deserted under the stars (not a very convenient scenario, though).
This camping essentials checklist will help you prepare for trekking the Triund peak, located in the Dhauladhar range of the Himalayas, near McLeod Ganj, which is the residence of the 14th Dalai Lama.
The choice of camping location is crucial in determining the specific camping gear required, and the weather conditions of the area serve as an additional influential factor in narrowing down the selection of necessary equipment(s).
In Triund, you can plan your own camping getaway or may simply rent a tent as you can find ample there. The rent ranges from 500 to 1500, depending on the facilities supported by the tent.
Camping Adventure
If you are up for a camping retreat in the wild in Triund then you could carry your own tent and pitch it anywhere you like. For the adventurous soul, the prospect of spending the night stargazing can be truly captivating and enchanting.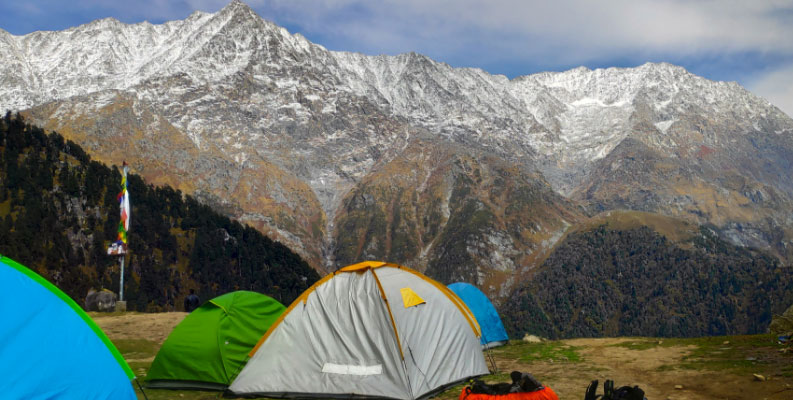 Here is what you need for a memorable camping experience in Triund, Himachal Pradesh.
Before jumping on the checklist, it is always helpful to familiarize yourself with the campground and pitch a stable tent in the wild. You will need the following accessories for your campsite:
· A shelter
· A sleeping bag
· A sleeping pad
These will keep you off the ground, hence warm during the night. Hills often encounter unpredictable weather patterns, where sunny skies can swiftly transition to rainfall. Therefore, it's essential to be prepared for such fluctuations during your visit.
Camping Essentials Checklist: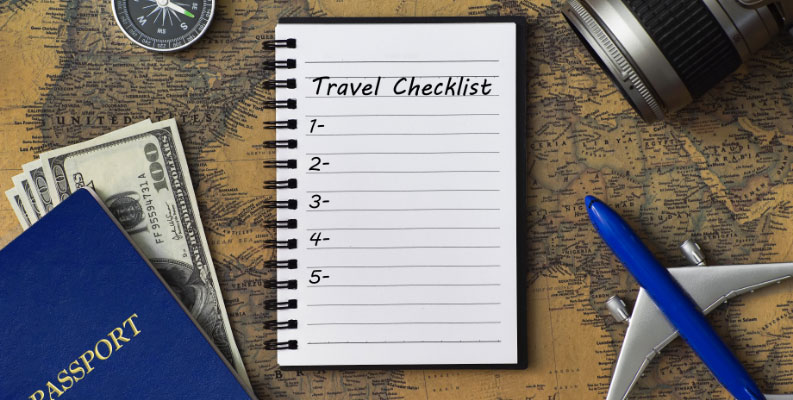 · Tent with footprints and stakes.
· Sleeping bags
· Sleeping pads or cots
· Headlamps
· Lighter
· Pillow
· Duct tape
· Extra batteries
· Multi-tool
· Toiletries like biodegradable soap, deodorant, body or face wipes, toilet paper, quick dry towel, sunscreen, hand sanitizer, insect repellent, and a first aid kit.
· Sunglasses
· Hat
· Rain jacket
· Gloves or mittens
· Reusable water bottles
· Trash or recycling bags
The trek to Triund presents an abundance of scenic beauty, where one can bask in the serenity and tranquility of nature while being captivated by the awe-inspiring views of the surrounding mountains.