Winter wonderland Dalhousie: Things to do
Dalhousie is one of the many mesmerizing hill stations beautifying the state of Himachal Pradesh. The unique serenity amidst the Dhauladhar range will surely leave you wanting more. Snow under your feet and wind blowing in your hair is a breathtaking and surreal experience, making it the ideal place for hill and snow lovers.
Embrace the bespoke beauty of the mountains that cover the entire town, offering a touch of sublime solitude that is sure to enchant. Whether you are traveling with family or friends, Dalhousie offers an unforgettable holiday experience.
A two-day trip to Dalhousie is enough to do the hill station right, also make sure that you visit the place during winter months to experience fresh snowflakes dropping from the sky and later covering the entire landscape in snow as far as the eye can hold. It can be captivatingly horrifying and treasured to witness a fresh snow petal transform into a blizzard in just a few moments.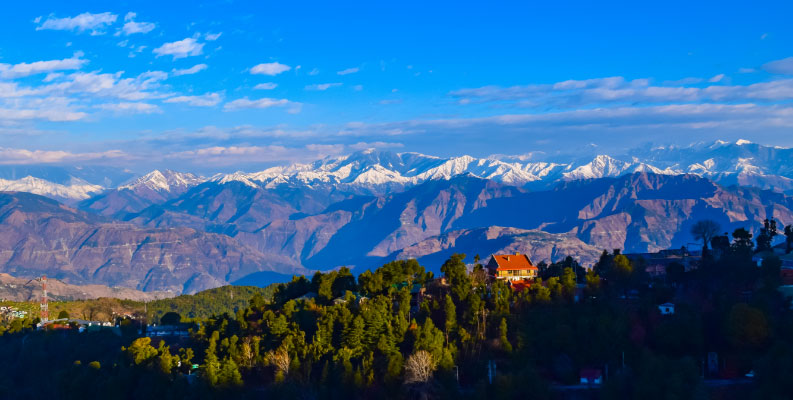 Dalhousie offers best-in-class holiday escapes to travelers from across the world. Not only is it a paradise for dendrophiles but also is a popular attraction among tourists for its top-of-the-line snow experience amid pine and Deodar trees. The location is 85 km from Pathankot and 172 km from Jammu, and if you are traveling from Delhi, it would take around 560 kilometers to reach Dalhousie via road.
It is centered in the hills and hence is only reachable by road. No airplane or train can take you to this tiny place in the Chamba district as there are no airports or stations established. You can, however, find ample taxi services in Himachal Pradesh to reach Dalhousie from several other cities such as Manali, Kullu, Pathankot, etcetera.
The town houses a railway station and an airport, so travelers can always travel to Pathankot by train or air. You can reach Dalhousie via taxi from here for a blissful holiday in the woods and among snow-capped mountains.
The best itinerary for a weekend in Dalhousie
Dalhousie is such a place that you can easily do at your own pace, however, if you are one of those who fear missing something then our itinerary has got you covered.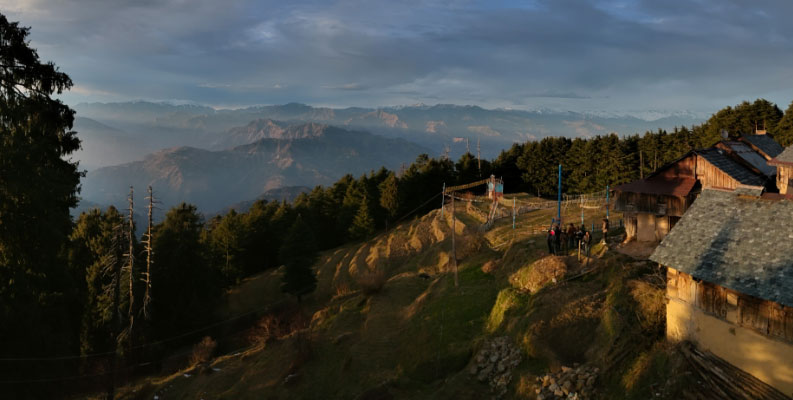 Once in Dalhousie, you can opt for a once-in-a-lifetime trekking experience that is sure to leave you in utter bliss and joy. There are multiple trekking options available given the panoramic beauty that Dalhousie holds. Interestingly, all are beginners' treks and could be covered in a day. Here are the top picks that you can appoint while planning to go hiking in the mountains for a striking experience: hiking Kalatop Wildlife Sanctuary, trekking Ganji Pahari, and Dainkund peak.
There is no end to the mesmerizing trekking experience in Dalhousie, as one can also find amusing waterfalls for a serene touch of tranquility in the lap of nature. One can relish a great meal or may even take a nap amidst the soothing songs of a waterfall. Dalhousie is not just a place, it is beyond realism. Check out the famous waterfall: Satdhara Waterfalls. Boat rides on Chamera lake are equally refreshing and are sure to mull your senses to reach the perfect zenith of solitude and pure ecstasy.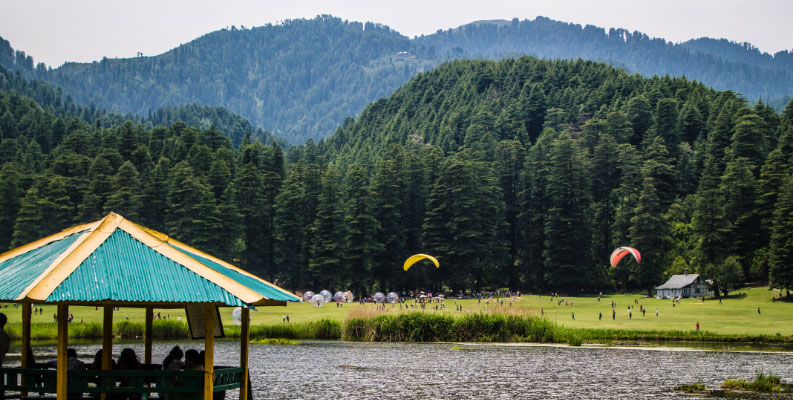 Dalhousie boasts of housing mini Switzerland, Khajjiar, the best picnic spot with no dearth of lush greenery as far as the eye can behold. Collect Tibetan handicrafts that are locally sourced and available at varied shopping avenues throughout the town. Furthermore, a visit to Chamunda Devi Temple is a must when in Dalhousie. The entire atmosphere is full of positive vibrations and one can meditate in the thick of alpine trees and hills.