Exciting 2023 Travel Updates: Countries Offering Visa-Free Travel to Indian Nationals!
Is your wanderlust at its peak? We bring you the top two spell-binding foreign destinations that you may visit visa-free for an amazing holiday with your family or friends. Nothing beats the soothing effect of escaping long queues to obtain visas. So without much ado, let us jump straight to the list so you can plan your next getaway super soon.
Top 2 Visa-free Places to Travel in 2023
1. Barbados Islands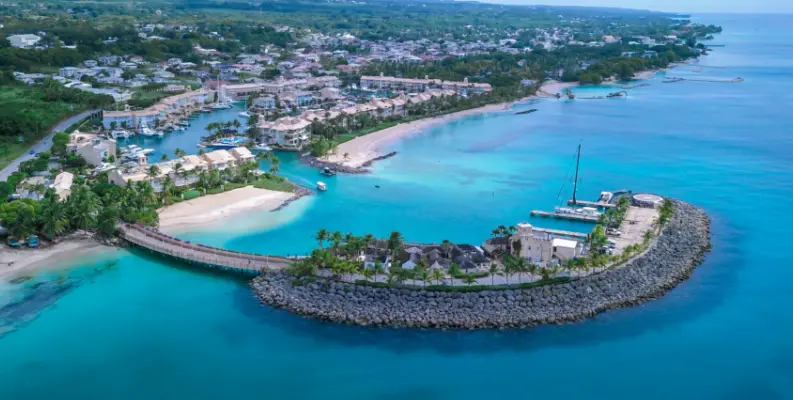 Barbados, one of the most opulent cities of the Eastern Caribbean, one of the wealthiest and most developed, ranks among the top destinations worldwide to travel visa-free as far as Indian nationals are concerned. It is a small island country located in the South Eastern Caribbean Sea and is known to offer a perfectly splendid beach vacation to vacationers looking for a bewitching beach vacation getaway from their mundane life as Barbados is quite popular for being home to the world's most beautiful beaches. However, this beach paradise is quite extravagant to explore so if you are on a budget you must plan your itinerary accordingly.
How long does it takes to travel to Barbados from India?
A non-stop flight for Barbados islands from New Delhi would take around 24 hours.
Must visit places in Barbados
Barbados is home to the world's finest beaches and one must include the following beaches to their itinerary list: Carlisle Bay, Folkstone Marine Park, Bottom Bay, The Richard Haynes Broadwalk, Brownes Beach, Brandons Beach, Bath Beach, and Accra Beach (Rockley).
Apart from visiting these scintillating beaches, vacationers can also visit the following places for a fun holiday experience: Andromeda Botanic Gardens, Hunte's Garden, Barbados Wildlife Reserve, Bridgetown, St. Nicholas Abbey, and Animal flower cave among others.
Is traveling in Barbados a cheap affair?
Barbados is quite a luxurious and exuberant place to be in, not only is it expensive but also lavish to experience as a tourist. The average cost for a one-week trip to Barbados for a couple is somewhere around B$ 8494, equivalent to US$ 4203. Barbados is definitely not a cost-effective destination.
High Season in Barbados: December to April
Off-Season in Barbados: July to October
2. Bhutan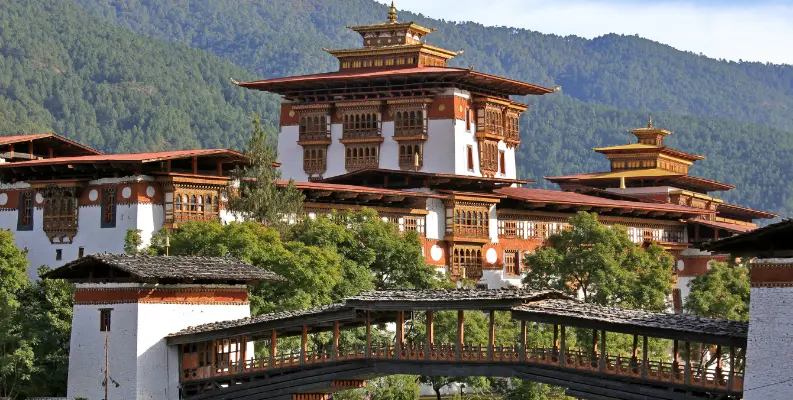 Bhutan is synonymous with impeccably fascinating monasteries, fortresses also commonly known as Dzongs, and super picturesque yet dramatic landscapes. There is no dearth of serene valleys and mountains in the Bhutanese region. Along with incessant natural beauty, Bhutan also earned a great reputation in the textile industry for its high-end hand-woven and hand-spun products such as shawls and scarves. It is a Buddhist kingdom nestled on the Himalayan eastern edge. Although there is no visa requirement for Indian nationals, Indians still need an entry permit to visit Bhutan.
How long does it takes to travel to Bhutan from India?
The fastest flight for Bhutan is from Kolkata, India which takes approximately 1 hour and 10 min to land at Paro Airport. Generally, it would take around 5 hours for a layover flight to reach Bhutan from India.
Must visit places in Bhutan
Here is a list of top destinations that you must visit in Bhutan for a surreal holiday experience. Bhutan is known for housing world-class monasteries like Paro Taktsang, Tashichho Dzong, Gangtey Monastery, and Chimi Lhakhang. Other interesting places of attraction are as follows: Punakha Dzong, Buddha Dordenma Statue, Dochula Pass, Phobjikha Valley, Jigme Dorji National Park, Punakha Suspension Bridge, and Simply Bhutan.
Is traveling in Bhutan a cheap affair?
Bhutan is relatively expensive as the major focus of the nation is on the process of metastasizing sustainable tourism and development. You may or may not plan a budget-friendly trip to Bhutan. It all depends on where you stay, what you eat, and where you go in Bhutan.
High Season in Bhutan: March to May and September to November.
Off Season in Bhutan: January, February, and March.