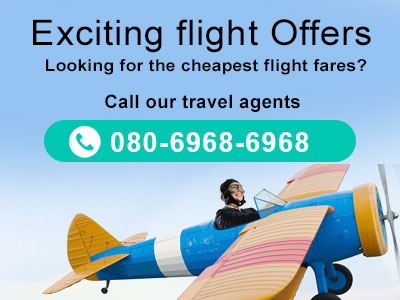 Popular flight routes
See what's popular with other travellers
Assam: an enthralling gateway to India's Northeast
Assam is one of the most epic and picturesque states among the other seven sisters of India. Visiting Assam could be highly adventurous as there is a galvanic fusion of wildlife and nature at its best. Assam's tea plantations are quite a scenic offering the best and picture-perfect views.
The ideal time to Tripify
Planning your Assam trip? Travelers are recommended to plan a trip to Assam somewhere from October to April as this is considered to be the most ideal time for Assam darshan. The weather is pleasantly accommodating for travelers. Also, this would make sure that you are able to avoid sweltering heat or downpours.
Top tourist attractions in Assam
Assam has no dearth of touristy places and amazing sites for sightseeing. One can start their Assam trip by visiting the Kaziranga National park. This wildlife adventure is quite thrilling and is sure to offer the best animal spotting in natural landscapes and habitats. A unique variety of flora and fauna is predominantly the best part of Kaziranga park in Assam. Tourists can enjoy a great wildlife safari to do animal spotting in their natural habitat. You can simply find one-horned rhinos as the park hosts the best and the largest variety of this species in India, it is a renowned world heritage site by UNESCO. One could find the following animals here: swamp deer, elephants, Bengal foxes, sloth bears, leopards, and so on.
Yet another wildlife adventure that Assam offers to travelers from across the nation is a visit to the Manas National Park, known across India for its second-largest tiger population in the entire country. A jungle safari through this biosphere reserve could be highly exhilarating and this rich experience is something that you can fall back on. There are many species (flora and fauna) that you can easily spot in the Manas National Park area and this indeed is a surreal experience for mortal eyes.
Apart from some unique jungle safari experiences, travelers can also enjoy a stroll through tea plantations for which Assam has a reputation pan-India. The tea estates in Assam offer magnetic tea-tasting avenues to travelers; here are some of the best tea estates and plantations options that one must visit to try a refreshing cup of tea even if it is not your cup of tea: Ghograjan Tea Estate in Dibrugarh, Mangalam Tea Estate, Wild Mahseer, Beesakopie Tea Estate, Manohari Tea Estate, etc. Multiple tea plantations in Assam only guarantee a day(s) full of tea refreshments amid balmy tea fragrance.
Another interesting site nestled in Assam and of religious importance is the renowned Kamakhya Temple. The temple area is located atop Nilachal hills and is dedicated to Lord Shiva and Daksha Yagna (Death incarnation). The best of this temple could be experienced during the Ambubachi festival in Assam. The temple is one of the famous 51 shakti peeths in India and is a revered Hindu pilgrimage site located in Assam, the mystical land.
Travelers could submerge themselves in the incessant beauty of the colossal waterfall that is Kakochang Waterfall. This site in Jorhat, Assam is quite engaging and the view of the scenic waterfall is something that you should not miss on your Assam odyssey, making it to your list of itinerary.
Best things to eat in Assam
Assamese cuisine is a hit among travelers and one could taste heaven on a plate when in Assam. If you are visiting Assam for the first time there are a handful of dishes that you must try for a mesmerizing food experience: Khaar, Masoor Tenga, Duck meat curry, Xaak aru bhaji, Oou Khatta, Aloo Pitika, Paro Manxho, and Baanhgajor Lagot Kukura.
Top 10 favoured destinations
Trending destinations in India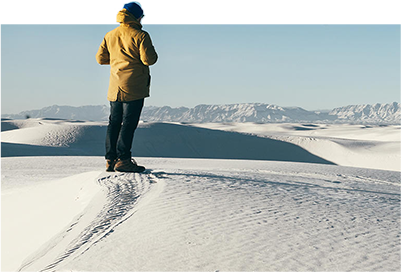 Ask us anything!
If you're stuck at the airport, or having an issue with your itinerary, we can help. We've been there before and we realize sometimes, you just need to talk.
+91-991-333-1333