Popular flight routes
See what's popular with other travellers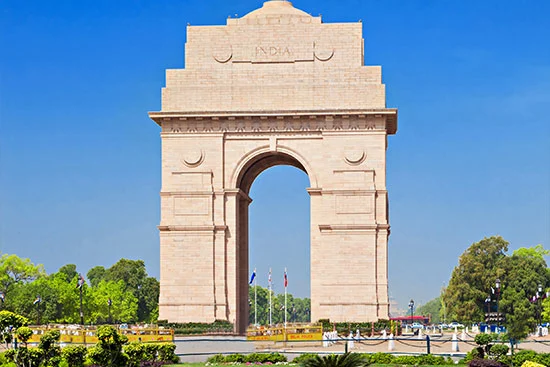 New Delhi to Calicut
22 Dec 2023 - 27 Dec 2023
Calicut: An Exciting Saunter across the Coast and over the Backwaters
Calicut alias Kozhikode is one of the most charming coastal towns located on the Malabar coast of India. Quite a rage among tourists and locals for its splendid backwaters, Calicut remains bustling throughout the year. There is so much to do here, people visiting Calicut for the first time need to have their itinerary in place so that they are able to immerse truly in the natural beauty that it holds.
Calicut is historically important as it is the place where the 'Spice Route' commenced and also where Vasco Da Gama set foot for the first time in India. Apart from this great history, Calicut is supremely famous for amazing activities that one could do here on their visit.
Top attractions in Calicut
One can do multiple things and activities in Calicut as there is no dearth of places to visit here. One can plan a lively day here and the first thing to add to your itinerary is to visit Kozikhode Beach for a swim. You can bear witness to an enchanting oceanic sunset on the coast laying leisurely on the beach. The surreal atmosphere surrounding you on the beach is sure to revive your energies and one feels lively.
Yet another breathtaking place that you could visit in Calicut is the Kozhikode Backwaters. A boat ride on the backwaters delivers a picturesque experience of Kerala. The beautiful surroundings sandwiching you from both sides are quite mesmerizing as you float unhurriedly over the backwaters.
Beypore beach is yet another pleasing place that one may visit for a scintillating day at the beach. A charismatic amalgamation of a sea beach, a promenade cum water-break, and backwaters, Beypore Beach is quite a place in Kozhikode. A tranquil evening stroll awaits you here, submerge yourself in calmness near the backwaters and experience pure bliss. A word of caution though, the beach has zero connectivity hence do not plan to stay late if you don't have your own vehicle as finding something for commuting could be a bit of a strenuous task.
If you happen to be on a trip here with your kids, you can add visiting the Lion's Park for a fun day with your munchkins. Flooded with rides and other entertainment, this is the best place for an activity-filled lively day. The ambiance is lovely as the park has a beachfront rendering spectacular beach views and picturesque beauty to the entire place. Once you are here with your kids, you will surely lose the record of your time and your day will vanish, poof! Time to sleep.
Moreover, there is a great museum that one can check out if they are interested in things preserved from a historical point of view. Add Pazhassi Raja Archaeological museum to your sightseeing itinerary for reliving the past moments through memoirs and historical artifacts. The art gallery here is a marvel to look at. The amazing showcase in the museum is quite fascinating for both art and history lovers.
How to reach Calicut?
Calicut is well connected via all the transport means in existence. The Calicut International airport is established in Calicut that supports tourism here, also the place is well connected via train and the nearest railway head to Calicut is the Quilandi Railway station. The roads leading from Kerala and other neighboring places easily connect to Calicut.
Best time to visit Calicut
Calicut can be best explored during the winter months from October to March as this is the most pleasant time to plan a perfect itinerary for sightseeing. Being a coastal town, Calicut experiences harsh and humid summers which makes it hard for tourists to explore the place to fully absorb its essence.
Top 10 favorited destinations
Trending destinations in India