Popular flight routes
See what's popular with other travellers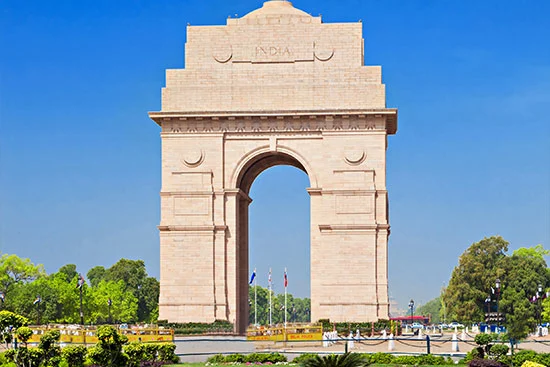 New Delhi to Coimbatore
22 Dec 2023 - 27 Dec 2023
Uncovering Coimbatore: A Tour of South India's Hidden Gem
The city of Coimbatore is nestled in the state of Tamil Nadu and is located on the banks of the Noyyal river, renowned for its impeccable textiles industry and cotton production, the place is a paradise for nature lovers and offers an array of activities that one can indulge in on their trip to Coimbatore.
Sightseeing Galore
Planning to visit Coimbatore? Make the most of your time in Coimbatore by sticking to a thoughtfully created itinerary plan to get the best out of this city in Tamil Nadu.
One of the best places that you must visit in Coimbatore is the Adiyogi Shiva Statue. This marvelous piece of art and architecture is hard to miss as a part of sightseeing adventures in Coimbatore. The massive Shiva structure symbolizes self-transformation and peace and secured a place in the Guinness book of world records for its gigantic appeal. There is an entry fee of INR 690 for adults and INR 590 for children. This place is hugely popular among travelers and street photographers.
Trekking in Coimbatore
Coimbatore is quite a rage among trekkers from all across the nation as there is no dearth of places and trekking options in Coimbatore such as Dhoni hills, Perumal Peak, Vellari Mala, and Thalaiyar Falls trek. The place is best for adventure seekers and offers avenues for some adrenaline rush.
Apart from the multiple trekking expeditions that Coimbatore offers, there is no shortage of scenic sites in Coimbatore, one such place is Valankulam lake. This beauty is located in Ramanathapuram and is a galvanic natural spot flocked by tourists visiting Coimbatore for the first time. One can witness a super mesmerizing sunset dripping over the lake horizon, making the entire spectacle serene and soothing. This lake is a hit among bird watchers as one can spot flocks of birds of the following species: Little Grebes and Purple Moorhen hovering over the lake.
Visiting the Indira Gandhi Wildlife Sanctuary is one of the exciting things to do in Coimbatore. You can take a jungle safari for animal spotting in the area. The fauna of this place is extremely diverse allowing for a great spectacle for wildlife lovers. The Indira Gandhi Wildlife Sanctuary is cozied up in the Anamalai mountain range, decked with dense forest, a jungle safari in this densely covered area is surely scintillating for nature lovers from across the nation.
Take a tour of the GeDee Car Museum tour to explore a wide range of vintage cars in Coimbatore. One can find a great variety of Indian, German, British, Japanese, French, and American cars on display in the best motorable conditions. This place is a paradise for wheel lovers.
Best places to eat in Coimbatore
Coimbatore cuisine is sure to delight you in many ways. People can try various mouth-watering delicacies such as Ghee roast dosa, Arisi Paruppu Sadam, PalliPalayam chicken, Elaneer Payasam, Paniyaram, Kaalan, Kongunadu Biryani, etc. These delicious items will leave you wanting more.
Best time to Tripify
One of the best times to visit Coimbatore is from September to March. One can enjoy a gleeful time in the pleasant weather during the aforelisted months. Avoid visiting Coimbatore during the summer season as it could get highly humid.
Top 10 favorited destinations
Trending destinations in India