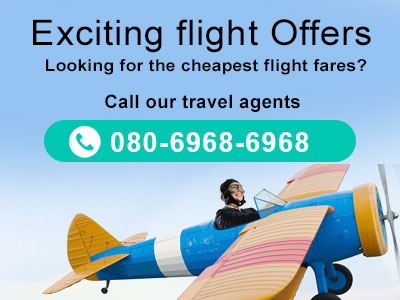 Popular flight routes
See what's popular with other travellers
Explore Jharkhand: The Photographer's Paradise
While Jharkhand is a lesser-known destination for travelers, it is a hidden gem of nature to be explored by many across the country. It is the one part of India that is waiting to be discovered by globetrotters. Traveling in India is like traveling into a maze full of new adventures and undiscovered surprises. First time in Jharkhand? Here is a brief that you may follow to have the best sightseeing experience in Jharkhand and to absorb all the experiences of your excursions fully.
Top Attractions in Jharkhand
Ranchi is the best place in Jharkhand to see serene and picturesque waterfalls. There is no dearth of attractive waterfalls in the Ranchi area. Here are some of the best picks that one may explore in Ranchi as far as Jharkhand is concerned: Dassam falls, Jonha falls, Hundru Falls, Bhatinda falls, Usri falls, Hirni Waterfall, Lodh Waterfalls, and Sadni Waterfalls.
Another excitingly pleasing place that you must visit in Jharkhand is Netarhat, a place well-known for its scenic beauty galore and abundant natural beauty. The magnetic appeal of hills in the Netarhat region is sure to leave you wanting more. Netarhat is a surreal natural basket and is often referred to as the 'Shimla of Jharkhand'.
A list of places that ought to be in your Jharkhand itinerary list is as follows: Jamshedpur, Rajmahal hills, Parasnath, Bokaro steel city, the famous coal mines, and Betla National park to experience raw and adventurous wildlife safari amid lush green forests.
Best time to Tripify
The best time to visit Jharkhand is between October and February as during this time travelers are able to beat the sweltering heat waves and the scorching sun shining overhead thus making it difficult for travelers to have a worthwhile time sightseeing. Moreover, summer months are hot and extensively humid thus visiting Jharkhand should not be on your travel list in summer. Winters are perfect for absorbing every bit of beauty that Jharkhand holds.
Things to eat in Jharkhand
Jharkhand offers an incessant variety of food options to travelers from far-off lands to taste the authentic Jharkhand flavors by indulging themselves in the cuisines served in the city's heart. Here are some of the delectable options that you may try on your next trip to Jharkhand: Litti Chokha (balls made of wheat and roasted gram dough charred on coal, served soused in Desi Ghee with Baingan Bharta which is known as Chokha), Pitthas (a loved delicacy made of rice or wheat flour and stuffed with Aloo ka chokha, dals, and khoa or thickened milk), Dhuska and ghugni (a staple breakfast dish in Jharkhand), Handia (a locally sourced alcoholic beverage), Thekua, Rugra (a mushroom delicacy especially prepared in Jharkhand), and Chilka roti.
Top 10 favoured destinations
Trending destinations in India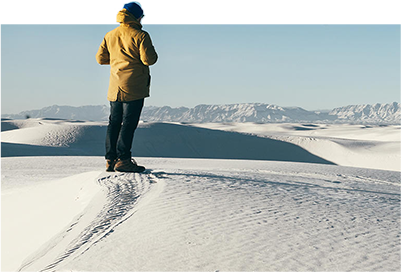 Ask us anything!
If you're stuck at the airport, or having an issue with your itinerary, we can help. We've been there before and we realize sometimes, you just need to talk.
+91-991-333-1333