Popular flight routes
See what's popular with other travellers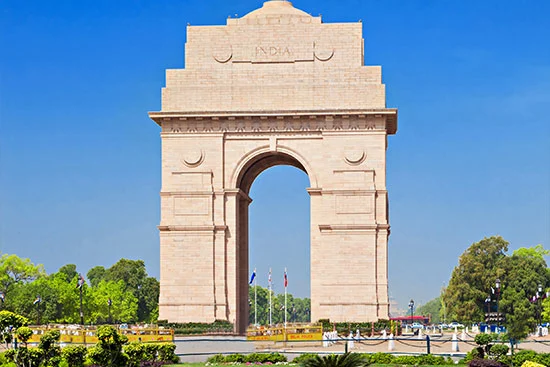 New Delhi to Indore
22 Dec 2023 - 27 Dec 2023
Indore: Embrace the Cleanliness around you
Indore offers scintillating experiences to travelers flocking its streets for the first time in search of amusement and adventure. One can be spoilt for choice with an array of things to do and explore in Indore as the city is full of some uniquely exhilarating escapades. If you are planning a trip to Indore with your loved ones, here is an itinerary guide that you may stick to in order to make the most of your time in Indore.
Top attractions in Indore
Indore offers a great option for sightseeing as far as wildlife adventures are concerned, travelers can plan a visit to the Ralamandal Wildlife Sanctuary, located in Indore which offers majestic views of diverse flora and fauna, perfect for a date with your partner in the wild. One can indulge in animal spotting in this biosphere reserve. The spell-binding untamed natural beauty in the park is sure to keep you wanting more. Do not forget to try and hop on a camel to get a leisurely tour of the wildlife living in this sanctuary.
Another best spot in the city is the Rajwada palace, famed for its bewitching monumental allurance; this mighty piece of architecture is hard to miss in Indore and should be on everyone's radar visiting for the very first time. The architectural style of this magnificent palace is a perfectly seamless blend of Maratha, Mughal, and French styles and features. Get a chance to taste the royal life by taking a stroll on the balconies and corridors of this seven-storeyed palatial building. The palace hosts a majestic garden and one can delightfully enjoy a light and sound show there lasting for about 45 minutes. Moreover, there's a nominal entry fee of INR 10 for Indian nationals and INR 250 for foreign nationals.
Patalpani Waterfall is yet another amazing spot that one could visit on their trip to Indore. The waterfall is famous among tourists because of its picturesque appeal and charismatic scenic beauty; it could mesmerize you and would leave you spellbound as your senses catch the gripping sounds of the falling water from a substantial height. One can also get a glimpse of an ethereal sunset by laying lowly on the stones surrounding this amazing waterfall in Indore.
Popular restaurants in Indore
Indore is a great place for foodies with its amazing array of delectable cuisines, people from across the nation could taste a wide variety of Indore-style eatables and dishes that are not only savoring but mouth-watering at the same time. Try out some flavourful delicacies at the two top most-rated restaurants in Indore that are as follows: Mangosteen cafe, renowned for its lip-smackingly delicious Italian and Continental cuisine; and Chef Alcove for its scrumptious Thai meals.
Best time to visit Indore
Plan a trip to Indore anywhere between October to March as these months offer highly advantageous avenues, as far as climatic conditions are concerned, to travelers and make it suitable for them to enjoy a jovial time sightseeing and admiring substantial places in and around the city.
Top 10 favorited destinations
Trending destinations in India