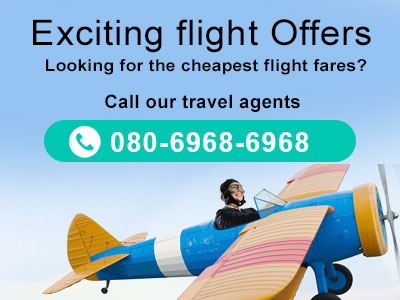 Popular flight routes
See what's popular with other travellers
Jodhpur: A Dreamy Stroll through the winding streets of The Blue City
Jodhpur offers dreamy landscapes amid bluish tones scattered all over the city, making it bewitchingly charismatic for tourists who flock in numbers to see its marvels. Jodhpur has exciting monumental places that are pretty amusing for visitors coming for the first time.
Best attractions in Jodhpur
Jodhpur offers myriads of places that one can visit for an ultimate holiday experience. one of the best tourist places you visit is the Mehrangarh fort. This colossal fort in Jodhpur would transport you back to the princely times and one could see the lives led by the great Maharajas and Kings of Jodhpur. The art preservation in this fort complex is one of the major things that tourists can enjoy looking at. It is a gigantic historic site in Jodhpur, Rajasthan, and is sure to leave you spellbound because of its massive structure and appeal.
Yet another gorgeous historical monument that one may visit on their Jodhpur trip is the Umaid Bhawan Palace, the abode of the Jodhpur royalty, this bewitching piece of architecture is the world's largest private residence and a part of it is managed by the Taj group of hotels offering a regal hotel experience and fine dining. Umaid Bhawan Palace also holds a museum on its premises whose displays primarily focus on the Jodhpur Royal family. Along with this tourists can also get a glimpse of stuffed leopards, a large flag given to Maharaja Jaswant Singh by Queen Victoria, and an enticing display of Maharaja's classic cars in the museum.
Tourists must visit the Rao Jodha Desert Rock Park, particularly famous for its multiple unique rock formations. A leisurely walk through this park could be highly engaging and entertaining at the same time. The park lies near the Mehrangarh fort and is an ecologically restored site for desert and arid land vegetation. The park does have distinctive volcanic rock and sandstone formations, making it one of the must-visit sites in Jodhpur.
A most preferred pilgrimage site in Jodhpur is the sacred temple of Gayatri Shaktipeeth Shree Chamunda mata. This is a revered pilgrimage destination among tourists in India and is visited by many every year to seek the blessings of the divine goddess who is the presiding deity in this temple.
Mandore Garden is a beautifully sculpted place that houses several cenotaphs and ruins, making it a sought-after destination among history lovers. One can see the Chhatris of Maharaja Ajit Singh. Not only this but Mandore Garden hosts monumental galore and several monuments including temples and the 'Hall of Heroes' are located inside the garden premises.
Other interesting places that you can visit in Jodhpur, Rajasthan are as follows: Jaswant Thada (an ornate memorial of a Maharaja), Ghanta Ghar (a local market area), Toorji ka Jhalra Bavdi (an ornate stepwell built in the 1700s), and Kaylana Lake (recreational zone).
Jodhpur Devour Delights
Tourists from all parts of the world can taste utterly delicious delicacies peculiar to Jodhpur's street food such as The Makhaniya Lassi of Shri Mishrilal hotel near the clock tower, Dal Bati Churma at Bhawani Dal Bati center on 77, Chopasani Road, Jodhpur, Dahi Chaat of Janta Sweets on Station Road, Kadhi Kachori/Pyaaz Kachori at Shahi Samosa on the Clock Tower Road, Malai Ghevar, Matka Kulfi, Mirchi Bada, Malai Roti, and Gulab Halwa.
Top 10 favoured destinations
Trending destinations in India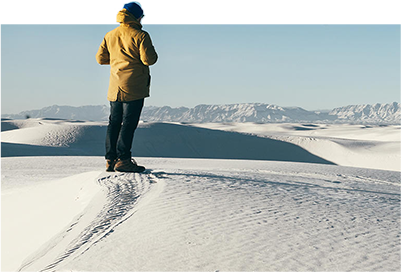 Ask us anything!
If you're stuck at the airport, or having an issue with your itinerary, we can help. We've been there before and we realize sometimes, you just need to talk.
+91-991-333-1333