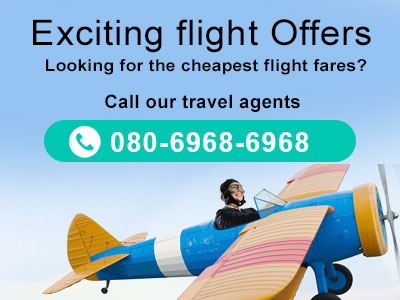 Popular flight routes
See what's popular with other travellers
Madurai: a fusion of history, culture, and modernity
Madurai has been characterized by its old architecture and rich history since ages past. It is hard to miss the balmy presence of historical distinctions when visiting the city for the first time. There are several nooks and corners within the city that will amaze you with their ability to blend ancient and modern architecture together. Planning an itinerary could be troublesome when you happen to have almost no idea about the city, therefore we have come up with a travel itinerary that could help you with Madurai exploration to the fullest.
Top attractions in Madurai
Madurai offers a rainbow-like platter to travelers flooding its center to comprehend the deep art and magnificent cultural value of this magnanimous city. It is a dreamland for historians and is widely revered as the Athens of the East. The name is symbolic of its old traditional significance and its place in history.
Undoubtedly, Madurai is one place that nestled quite a lot of temples in its womb. There is no shortage of religious places and one of the most important temples is the Meenakshi Amman Temple, located on the southern bank of the Vaigai river, the temple is commonly known by several names such as Meenakshi temple, Sri Meenakshi Sundareswarar temple, Meenakshi Sundereshwara Temple, or Meenakshi Madurai temple; all pointing out to the same great religious place in Madurai.
The presiding deity in the temple is an incarnation of Lord Shiva, highly revered in Hinduism. People from all over India flock to this state in Tamil Nadu to seek blessings from the divine. Meenakshi temple is the main attribute of tourism in Madurai as most tourists come here to pay homage to the great and omnipresent 'Devo Ke dev Mahadev'.
A strict dress code is observed in the temple premises and pilgrims are expected to wear conservative clothes while entering the temple compound that extends over an area of 65000 mt sq. The temple timings are 5:00 am to 12:30 pm and from 4:00 pm to 10 pm. Make sure that you have ample time to explore this colossal pilgrimage site in Madurai.
Apart from visiting Madurai's famous temples, tourists can also set out to explore the Gandhi Museum, well-known for its exhibit of the grisly blood-soaked garment of M.K. Gandhi as a result of the assassination by Nathu Ram Godse. Another piece of amusement in the Gandhi Museum is a handwritten letter to Adolf Hitler that starts with the following salutation: 'Dear Friend'.
It is a great place to be for history enthusiasts and for someone who wishes to know the depths of life led by Mohandas Karamchand Gandhi, a.k.a. India's father of the Nation.
Yet another place that you can add to your itinerary list is the Thirumalai Nayak Temple Palace. The palace is a wondrous work of architecture with remarkable stucco work on its domes along with some magnificent arches. One can delightfully enjoy an impressive light show on the Palace premises and the timings for the same are as follows: 9:00 am to 5:00 pm.
Best delicacies to enjoy in Madurai
Visitors are recommended to slide into the diverse delectable flavors of Madurai without any second thought as the food is wrapped up in unique authentic regional flavors best for your tingling taste buds. Some of the delectables that should be on your must-try radar in Madurai are as follows: idli (Madurai's comfort food), dosas, and Tamil-style Thali served over a banana leaf.
Best time to Tripify
The best time to travel to Madurai is definitely during April when the entire city is under the color of the Chithirai Festival. This wholesome experience is something that you cannot surely miss on your excursion to Madurai, the Athens of the East.
Top 10 favoured destinations
Trending destinations in India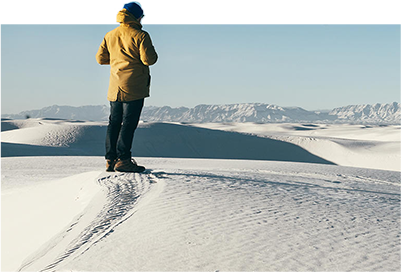 Ask us anything!
If you're stuck at the airport, or having an issue with your itinerary, we can help. We've been there before and we realize sometimes, you just need to talk.
+91-991-333-1333