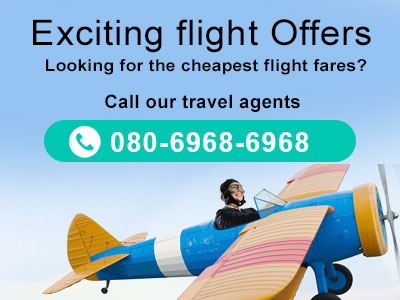 Popular flight routes
See what's popular with other travellers
Best of Port Blair: Top attractions to visit
Fathomless blue freshwaters, ultramarine sky, a green land cover topped with coconut trees, coral reefs, and picturesque beaches with brimming beauty; Port Blair is an enchanting beach place and is a treat for tourists coming for some great experiences from across the globe. There is no dearth of places to see here and these are our top picks that you can add to your Port Blair itinerary.
Top tourist destinations in Port Blair
To kickstart your vacation in Port Blair, the first place that you must visit on your first day here is Kaala Paani or commonly known as the Cellular Jail is a marvel in itself and was used by the Britishers for imprisoning freedom fighters who fought the war to Indian Independence. This place stands tall as a memoir of the relentless struggle and battle for freedom by Indian freedom fighters who left no stone unturned in freeing us from the clutches of British oppression. Take a stroll through the narrow lanes to experience the density of horror fighters had to face then. This historic curio offers glimpses of the following places that are as follows: oil mills, the Netaji Gallery, the gibbets, and a library consisting of books on the Freedom struggle.
After visiting Kaala Paani, tourists must visit Ross Island for an amazingly blissful beach day at the waterfront enjoying glimpses of British vestiges, deers, a museum, and Japanese bunkers. You can take a ferry ride to this place from Aberdeen Jetty; the ferry service for Ross Island commences at 8:30 am in the morning and the last ferry ride for the island departs at 2:30 pm. Catching a ferry is the first step towards reaching Ross Island to behold its surreal beauty.
Planning day 2 at Port Blair must include visiting Corbyn Cove Beach, famous for its water sports and other adventure activities, this beach must be a must-visit in your itinerary list as far as Port Blair is concerned. A list of watersports such as surfing, scuba diving, boating, etc can be done here as the waters are crystal clear and aqua blue making it a paradise for divers coming from far off to see and experience coral reefs and other underwater marvels.
Yet another place one needs to visit is the Chidiya Tapu, a total nirvana for shutterbugs looking for ethereal beauty when it comes to capturing mesmerizing landscapes and natural beauty. Birdwatching is yet another popular activity here hence the name Chidiya Tapu. Also, you can bear witness to a mesmerizing sunset amid the mangrove belt present on the periphery of this surreal island. Enjoy and relax in the cacophony of birds of different species, the entire scene resembles a big concert of artists from varied lands across the globe. Early morning is the best time to glance at birds and one must stay up till late 4 in the evening to behold the sunset in one's mortal eyes.
Get along and be a part of a trekking experience in Port Blair by hiking to Munda Pahar Beach. It is a beginner's trek and is the least strenuous thus is enjoyed by all groups of people visiting Port Blair for the first time. The sand beneath your feet is sure to lure you into pure ecstasy, the relaxing energies will engulf you to soothe your tired and aching soul once you set foot here.
Other famous tourist destinations in Port Blair are as follows: Wandoor Beach, Mahatma Gandhi Marine National Park, Mount Harriet, North Bay Island, Aberdeen Bazaar, Samudrika Museum, Anthropological Museum, and so on.
Things to eat in Port Blair
Port Blair is famous for its coastal cuisine as seafood forms the majority of eating platters here(no news to you), the best things that you must try on your visit to Port Blair are as follows: Fish curry, Chilli curry, Macher Jhol, Coconut Prawn curry, Grilled lobsters, and Barbecue foods.
Best time to visit Port Blair
The ideal time to have a vacation in Port Blair is during the winter season which ranges from October to April. This is the peak season in Port Blair as far as tourism is concerned. You can plan your itinerary well as the weather is surprisingly pleasant for having your dream island vacation with your friends or family.
Top 10 favoured destinations
Trending destinations in India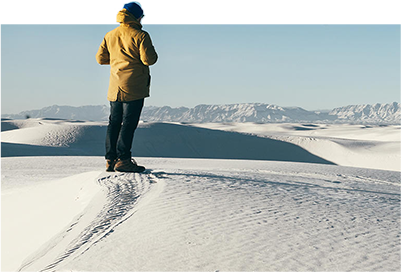 Ask us anything!
If you're stuck at the airport, or having an issue with your itinerary, we can help. We've been there before and we realize sometimes, you just need to talk.
+91-991-333-1333