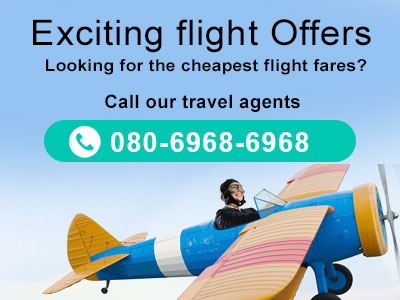 Popular flight routes
See what's popular with other travellers
Silchar: A Hidden Gem of Pure Bliss for Travelers to Explore
Stunningly tucked in the state of Assam in India, Silchar is pure bliss, an island of peace, it is one of the most mesmerizing places that you can visit to taste a slice of heaven. The best part about visiting Silchar is its religious outlook, the place is quite famous for its temples, rich history, and culture. Silchar has a luring charm and this is hard to miss even if you visit multiple times. Here is a list of places that you must add to your travel itinerary for Silchar as missing any would be a sinking Titanic!
Most famous places in Silchar
Silchar is a prominent place in Assam because it offers picturesque beauty galore. Start your sightseeing adventures here by paying a visit to the famous Maniharan tunnel. This tunnel is quite a rage among devotees of Lord Krishna and the ones following the Vaishnava sect as the tunnel was used by him to visit the town of Silchar. One can see multiple carvings of gods and goddesses inside the tunnel. It is quite an interesting place to visit in Silchar, Assam.
The next of the famous sightseeing spots in Silchar is the Kancha Kanti Kali Mandir, a famous place of devotion among tourists and locals alike. It is the most revered pilgrimage site in Assam dedicated to goddesses Kali and Durga. Seek divine blessings here before departing back to your city.
Yet another amusing place in Silchar is Gandhibagh Park. This place is popular among locals for hosting exhibits and fairs along with an annual Gandhi mela that offers a myriad of gripping handicrafts. One can observe the commemoration of 11 martyrs that were killed in protest inside this park. It is a great picnic spot and the best tourist place in Silchar, Assam.
Tourists can also see Dolu Lake if they are looking for something calm and soothing. It is the best place to experience tranquility at its best. With tempting views of the lake in the background, a visit to Dal lake is sure to leave you asking for more. It is one of the breathtaking sites in Silchar and should be on your itinerary list.
To finish your travel itinerary, you could also add yet another pilgrimage site which is the Bhuban Mahadev Temple, known for its divine light, the temple holds a dear place in the hearts of Shaivites. As the name suggests, the presiding deity is Lord Shiva, and his beloved wife Goddess Parvati is worshipped in the idol form, visiting the temple compound is highly blissful and renders a great sense of peace. The temple also offers a spellbinding view to devotees flooding the premises from across the globe.
Best time to visit Silchar
Winters are deemed to be the best time of the year to experience Silchar at its pinnacle. The beauty of the place grows exponentially and a visit from October to March would be quite mesmerizing as one could have a smooth sightseeing experience in Silchar.
Famous food of Silchar
Food in Silchar is dominated by Assamese and Bengali cuisine. The local delicacies that you must gorge on are as follows: Shuki (a fried fish delicacy), Shidol chutney, and Chunga-r Peetha. Get your taste buds tingling next time you visit Silchar.
Top 10 favoured destinations
Trending destinations in India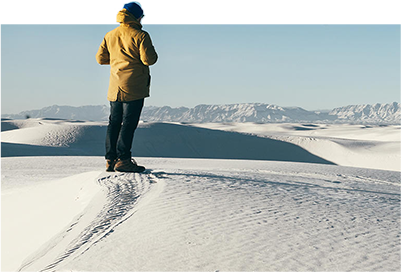 Ask us anything!
If you're stuck at the airport, or having an issue with your itinerary, we can help. We've been there before and we realize sometimes, you just need to talk.
+91-991-333-1333