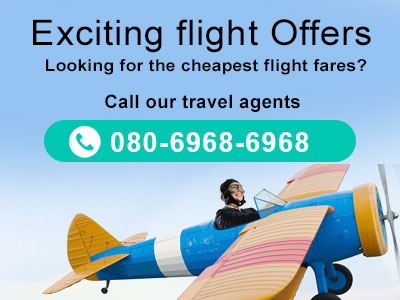 Popular flight routes
See what's popular with other travellers
A Pristine walk through the town of Siliguri: The Gateway of North East
Siliguri is a prominent destination not only for West Bengal but for other major tourist destinations in and around Siliguri. It is a point of connection for cities and towns like Darjeeling, Sikkim, and Gangtok. The climatic conditions of this city are directly influenced by its topography and location; situated on the Himalayan foothills, Siliguri is known to have a superb climate (neither too hot nor chilly), apt for all touristy activities.
Top Places to see in Siliguri
Here are some of the best places that one needs to visit in Siliguri for an exceptional holiday experience. You can explore as many places as you would like in Siliguri but to kickstart your Siliguri tour, visiting the Nature Interpretation Center and Planetarium is the best course of action that you could stick to. Simple science rules could be easily understood by paying a visit to this park, this place is a rage among young minds and should be on your radar if visiting Siliguri for the first time.
Yet another marvelous place in Siliguri of tourist interest is the Salugara Monastery, famous for its 100 feet tall stupa founded by the Tibetan Lama, Kalu Rinpoche, which is of great significance as far as Buddhism is concerned. The monastery holds five kinds of Buddhist relics and is a pivotal place for meditation among the Tibetan community and tourists alike. It is believed by many that visiting this place brings salvation to those who catch sight of the stupa.
Coronation Bridge is yet another charming place famous for its breathtakingly picturesque views, the attractive sight of the Teesta River up from the bridge is sure to leave you spellbound. Cushioned by green mountains from both sides, Coronation Bridge was constructed by Britishers to connect West Bengal to North East India, today it is a part of the NH 17. Moreover, the stretch of this bridge is from Salugara to Kalihora. Coronation bridge a.k.a, Lohapul marks the coronation of King George V, hence got the name 'Coronation'. The views from this British architectural style-infused bridge are an amalgamation of blissful blues and gorgeous greens. It is a must-visit place in Siliguri.
Siliguri also offers an amazingly fresh wildlife experience as people get a chance to visit The North Bengal Wild Animals Park, located on Sevoke Road, Siliguri. Tourists visiting this biodiversity park can get an up-close glimpse of fauna species being protected in their natural habitat in the park. The Park also runs an animal adoption program hence dishes out opportunities for tourists to take with them their favorite animal species. Sal trees make up most of the fauna of this park, moreover, it is exciting for birdwatchers too. One can select from two distinct safari experiences like the Grand Safari inclusive of the Herbivore safari, Asiatic Black Bear Safari, Common Leopard Safari, and Bengal Tiger Safari, and the Combo Safari which includes Bengal Tiger Safari and Herbivore Safari. One must not visit this park on Mondays as it remains closed.
Pilgrimage Site in Siliguri
Tourists flock to Siliguri to pay homage to goddess Kali, who is the presiding deity at the Kali Temple Siliguri. This temple holds prime significance as far as Hinduism is concerned and is mostly visited by newlyweds in hope of blessings for a happy married life. The temple is believed to be an abode of the Living Goddess Kali, who is a form of Goddess Durga. Kali Temple remains packed during Durga Pooja and Navratras (Nine Sacred days of Goddess Durga). One can also catch a glimpse of the Kanchenjunga Peak from the Temple premises.
Best time to visit Siliguri
Siliguri is a great place to be in winter and the time from October to February is favorable to enjoy sightseeing in North East. It receives heavy rainfall during the monsoons that start in June and last till September, drenching the place fully and making it impossible for travelers to see Siliguri in full bloom.
Top 10 favoured destinations
Trending destinations in India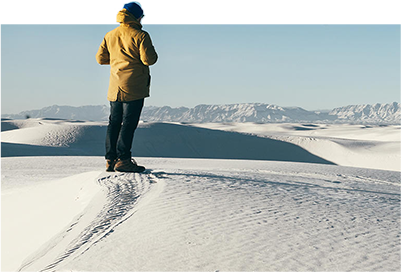 Ask us anything!
If you're stuck at the airport, or having an issue with your itinerary, we can help. We've been there before and we realize sometimes, you just need to talk.
+91-991-333-1333