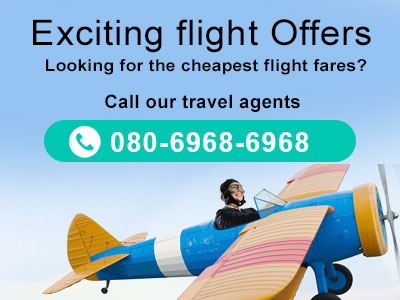 Popular flight routes
See what's popular with other travellers
Srinagar: A Paradise on Earth waiting to be Discovered
There is no fence about Srinagar being the heart of Kashmir, the paradise on earth. Amir Khusro, the famous singer, musician, poet, and scholar once described the beauty of this place through a few lines that go like 'Gar Firdaus Bar-rue-Zamin ast; Hami asto, Hami asto, Hami asto' translating to 'If there is a heaven on earth, it is here, it is here, it is here', thus captivating the true splendor of Kashmir.
Beauty moves in Srinagar and can be found as far as the eye can see. The landscape is quite mesmerizing hence it is one of the best places to visit in India. The bewitching town of Srinagar looks magnificent and the surroundings are picturesque, brimming with enticing beauty galore.
Srinagar remains one of the most visited tourist destinations in India, despite the tensions, rumors, and myths hovering over it, and spending a few days here would mean basking in the grandiose pulchritudinous valleys rimmed with serene lakes and blissfully colossal mountains.
Top tourist attractions in Srinagar
When in Srinagar, you are spoilt for choice, there are endless places that you may visit to taste its beauty to the fullest. First and foremost, tourists must add Dal Lake to their sightseeing itinerary. A shikara ride on Dal lake is a unique experience in itself. This could be the most enticing boat ride of your life. Bliss and tranquility are the two emotions that would fill you up completely as you afloat over the lake.
Srinagar is rightfully honored as photographers' heaven as there are endless trails that will leave your eyes peeled for good. You can embark upon your journey through scintillating valleys, meadows, and trails leaving you wanting more as you tread along the path that finally opens up to breathtaking views.
One can spend a perfect afternoon at Pari Mahal, famed for its surreal architecture and surroundings, this beautiful palace was built by Mughal Prince Dara Shikoh who used this as his residence, Pari Mahal was later transformed into an observatory, for teaching astrology and astronomy. There is a local legend or folklore about the palace being known as the 'Palace of Fairies' as it is believed that princesses were kept here against their will by evil magicians. Spooky right? Experience the thrill yourself by visiting the Palace compound.
Tulip lovers must not miss a chance to explore and get a glimpse of the popular Indira Gandhi Memorial Tulip Garden. This is a place that would allow you to bask in the balmy air mesmerizing your senses. One can see a wide variety of tulip flowers in the garden; a perfect sight for sore eyes. It is famed as the largest Tulip Garden in Asia and is a great site from tourism perspective.
A stupefying stroll at the Chashme Shahi, Mughal Garden is one of the most surreal things to do in Srinagar. Famous for its super clean water, this garden was presented as a gift for Dara Shikoh by the Mughal Emperor Shah Jahan. Chashme Shahi overlooks Dal Lake and is located in the Zabarwan Range near the Governor's house (Raj Bhawan). Iranian architecture speaks volumes as far as the layout of this garden is concerned.
A little on the Outskirts of Srinagar
Yet another monumental place in Srinagar is the Dachigam National Park, famous for its diverse flora and fauna. Dachigam translates as 'ten villages' and had been named so because ten villages were relocated in order for this national park to come into existence. Coniferous trees, especially broad leaves dominate most of the flora of this place. When it comes to the fauna, Dachigam hosts Musk Deer, Snow Leopard, Himalayan Serow, Kashmir Stag, Kashmir grey Langoor, Leopard Cat, Himalayan Black Bear, Yellow-throated Marten, Long tail Marmot, Otter, etc. Dachigam National Park is an amazing place for birdwatchers too. A trip to this park will not be disappointing at all.
Best time to visit Srinagar
There is no right time to visit Srinagar as it leaves no stone unturned in leaving tourists in amazement all year round. The weather is enjoyable during every season, summers are appealing and so are winters, and monsoons add yet another beautiful touch to this place. It becomes hard to decide and thus one is advised to visit Srinagar at least once every season to collect rich and quirky experiences.
Top 10 favoured destinations
Trending destinations in India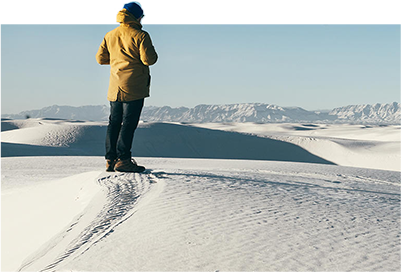 Ask us anything!
If you're stuck at the airport, or having an issue with your itinerary, we can help. We've been there before and we realize sometimes, you just need to talk.
+91-991-333-1333